Evaporative Cooler Providers in Phoenix, AZ
If you live in an area that experiences hot, dry conditions, your space can quickly become uncomfortable during the summer months. Such conditions can also affect your daily productivity in the long run. A good number of people who live in such areas choose to buy and install air conditioners. However, if this cooling equipment is causing a significant rise in your energy bills, you may want to consider an alternative. Evaporative coolers make for a great way to cool air temperatures in an energy-efficient manner. Once you decide to opt for this type of cooling system, you should consider working with a reliable evaporative cooling company.
Get a Quote!
At Premier Industries, Inc. we focus on designing, and manufacturing quality and efficient evaporative cooling solutions that meet the needs of consumers. We also have the option of customized solutions that will address the specific and unique needs of an individual customer.
Since 1983, Premier Industries, Inc. has been designing and building innovative and efficient evaporative cooling and air filtration systems in Phoenix, AZ and its surrounding areas. We always aim to give our customers excellent products and accessories, friendly service and affordable prices.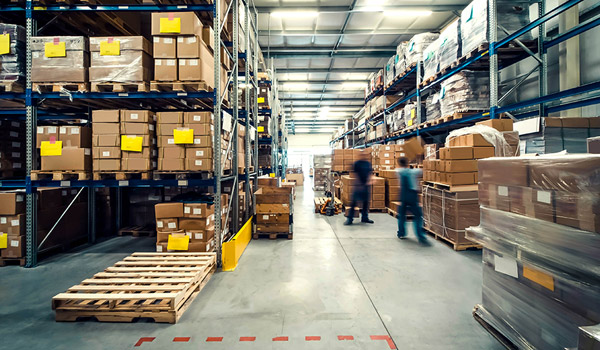 Discover How Premier Can Make a Difference
Need a new evaporative cooler? If so, click to download our Brochure to see how Premier can help with all of your swamp cooling needs.
Your Source for Evaporative Coolers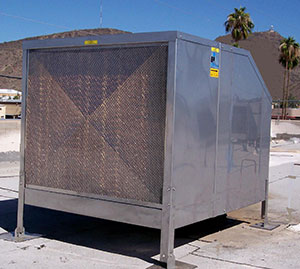 For over 30 years, Premier Industries, Inc. has been manufacturing evaporative coolers in Phoenix, AZ. Our products feature lifetime stainless steel housings and high-efficiency rigid type cooling media with up to 98 percent cooling efficiency. We are happy to assist with both engineering and design, and we can design and build equipment to meet virtually any evaporative cooling, filtration or air handling need. If you are looking for an efficient, reasonably priced and innovative way to cool your home or commercial space, you need look no further than Premier Industries, Inc.
Premier Industries, Inc. is known for building the highest quality custom cooling equipment in the area, as well as for offering strong, personable customer service. We offer a wide range of products including industrial coolers, air scrubbers, gas turbine inlet filtration with evaporative coolers and rugged portable evaporative coolers. Our professional cooling experts have the experience, resources, passion and work ethic needed to tackle any job, big or small. The next time you find yourself in the market for a standard or portable evaporative cooler in Phoenix, AZ, we hope you will consider trusting Premier Industries, Inc. with the job. Here are just a few reasons why you should:
We are a proud locally owned and operated small business in Phoenix, AZ.
We design and build efficient evaporative cooling equipment.
Our professional experts are hardworking and friendly.
We have over 32 years of experience in the business.
Our rates are competitive.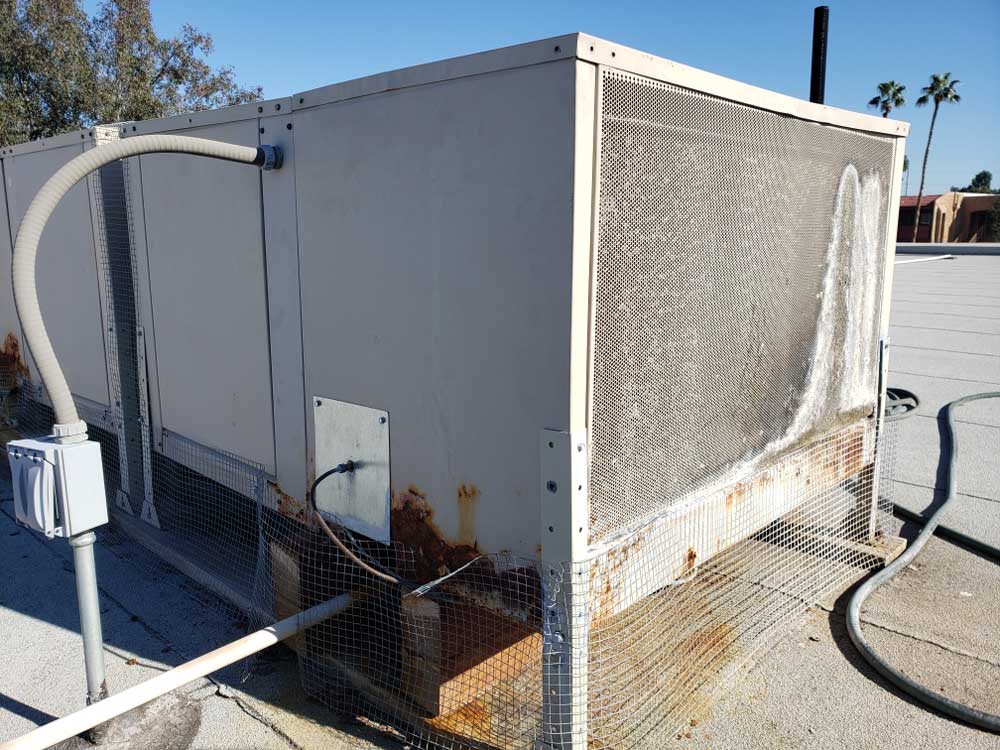 Before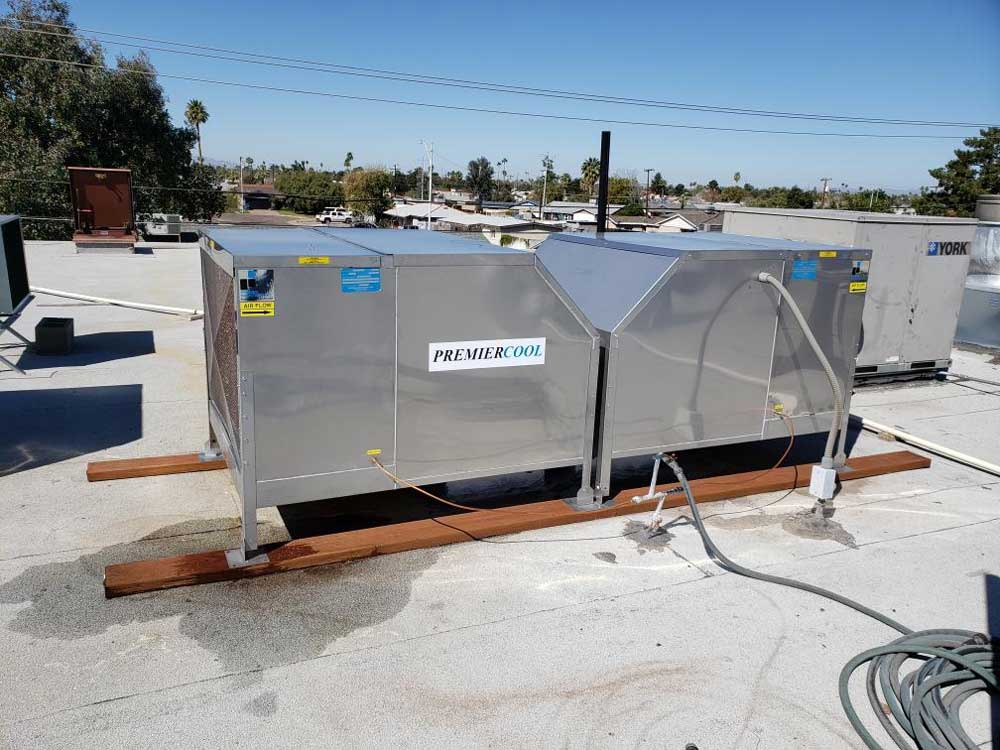 After
Premier Industries, Inc.
We have been in the cooling business for over 30 years. During this period, we have been consistent in designing and building efficient evaporative cooling equipment. Today, we have grown our range of products as well as the area we serve. Here's what sets us apart from the competition:
Family Owned and Operated
We are a family-owned and operated business based in Phoenix, Arizona and servicing the Western United States. As much as we are a small business, we have a dedicated team of experts who work to understand the needs of our customers, and to offer suitable solutions. We are a company that is stable and flexible enough to offer products that maximize the benefits our customers enjoy.
Friendly and Reliable
Apart from quality products and services, we know that our clients want a reliable partner that is trustworthy and committed. Our staff members are friendly and always willing to offer the assistance that customers require. As a reliable business, you will get a swift response whenever you reach out to us with your cooling needs.
Competitive Prices
We make it possible for consumers to access quality and efficient evaporative coolers without breaking the bank. Whether you are looking for a cooling system for your business, industrial, or residential space, the efficient products that we manufacture and stock will help you cut back on your energy bills.
Evaporative Coolers in the Western United States
We are proud to provide evaporative coolers throughout the Western United States. Here is why you should trust us the next time you find yourself shopping around for an evaporative cooler.
High-Quality Evaporative Coolers
Buying and installing an evaporative cooler is a huge investment. We understand this, and this is why we design only the highest-quality coolers that will serve you for a long time. When you choose to purchase from our line of products, you can be sure you are getting value for your money. You will enjoy reliable cooling performance whenever you turn on the appliance.
Innovative Products
Innovation is at the heart of the design and manufacture of every single product we release onto the market. This makes it possible for us to produce coolers with advanced features that offer greater comfort and enhance productivity. We aim at ensuring that our evaporative coolers are energy-efficient, and maintain indoor air temperatures at the desired temperatures.
Wide Range of Products
The different customers that we serve often have varied needs. Today, we have a wide range of products so that our customers can choose the ones that fit their specific cooling needs. For those who want evaporative coolers that are made to their specifications, we offer the option for customized products.
Expanded Geographic Reach
The area we serve is no longer limited to Phoenix, AZ alone. As our business has grown, we have also sought to expand that area we operate in, and increase the number of customers we serve. Contracts have brought us to California, Colorado, Idaho, Nevada, New Mexico, Oregon, Texas, Utah, Washington, and Wyoming, and we are always willing to travel to you regardless of location. If you need evaporative coolers and are in any of the Western States, you can reach out to us for quality products and services.
Services We Offer
With the huge number of people that Premier Industries, Inc. serves in the greater area of the Western United States, we continuously strive to satisfy our customers.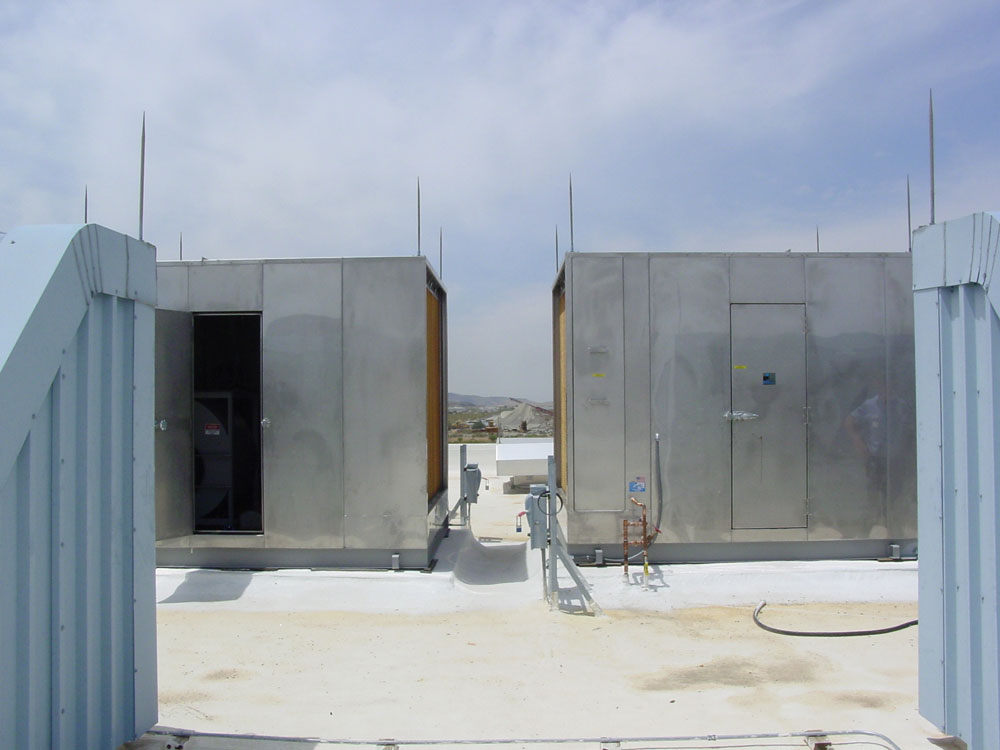 Industrial Coolers
Creating a comfortable environment in which your employees work goes a long way in helping to boost their productivity. The cooling solution you install on your premises will ensure that you deal with hot and dry air in the facility. To help you achieve your goals, we design and manufacture efficient industrial evaporative coolers. These coolers have advanced features that ensure increased performance, and long-lasting use. The units also have additional accessories, making them suitable for a wide range of heavy-duty applications. We stand by the quality of our products, providing warranties on components, and against leakage caused by rust.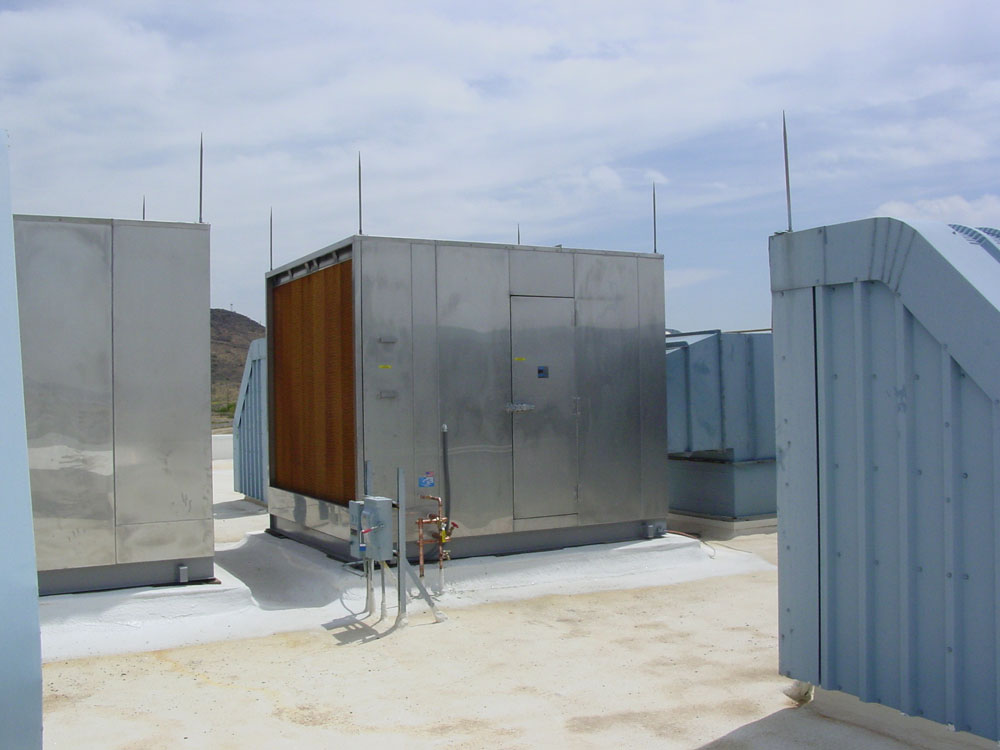 Commercial Coolers
If you are looking for an evaporative cooler for your commercial space, you will need a cooling system that is built to last. We also know that business owners will benefit greatly from a cooling solution that allows therem to cut back on their energy costs. As such, we design and manufacture commercial evaporative coolers that are efficient, and feature sturdy construction without added weight. We take time to make sure that the units offer some of the most beneficial features for any commercial space. Just like our industrial evaporative coolers, the ones meant for commercial spaces also carry a rust-through warranty. Our warranty is an assurance that when you buy the product, you will be investing in a long-lasting cooling system.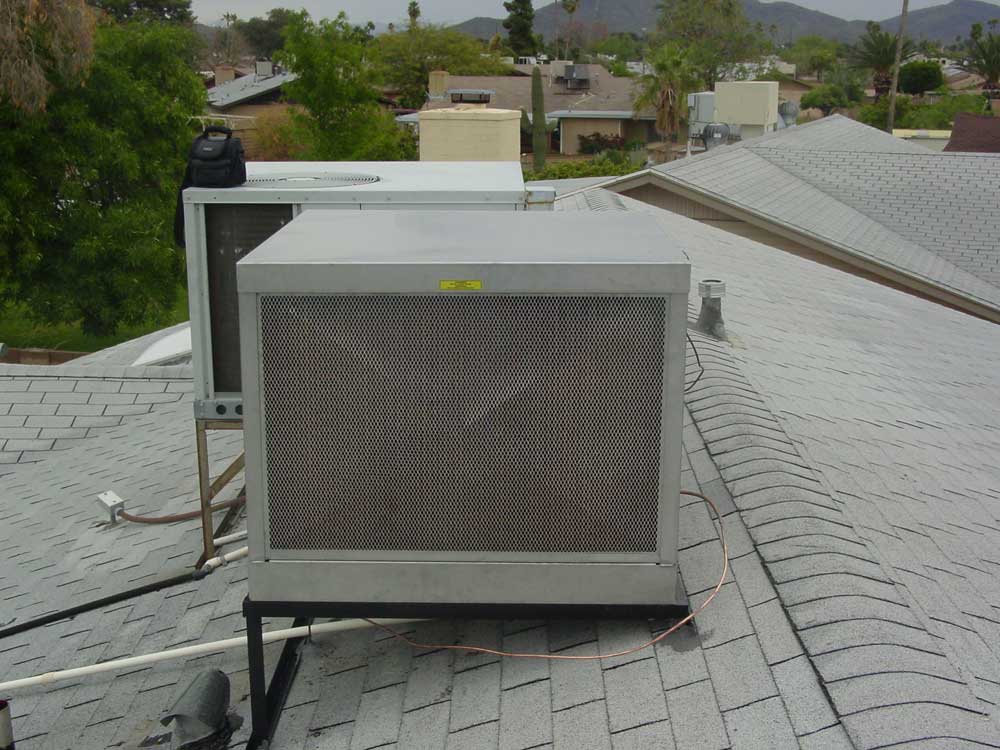 Residential Coolers
We also carry evaporative coolers for residential spaces. These units are designed to help keep your home cool and comfortable, so that you can go about your daily activities normally. In keeping with the reputation we have built over the years, our line of residential evaporative coolers features efficient and high-quality devices. Our innovative approach to the design and manufacturing process has allowed us to include several modern features for your comfort and convenience. To understand what residential evaporative coolers offer, it is important to look at all of the options available.
Get a Quote!
Products and Accessories
There are times when additional accessories and parts may be required to improve the performance of an evaporative cooler. We stock and sell a wide range of quality evaporative cooling items to make it easy for you to find the specific accessory or part for your system. In case you are not sure which parts or accessories you need, you can talk to our staff for expert guidance and advice. If you need more information, including a quote on special accessories or wish to discuss your cooling needs further, please contact us. We will be happy to offer our expertise and assistance.
Proudly providing evaporative coolers to Phoenix, AZ and surrounding areas including:
Fountain Hills, AZ
Peoria, AZ
Goodyear, AZ
Surprise, AZ
Sun City, AZ
Payson, AZ
Prescott, AZ
Scottsdale, AZ
Tempe, AZ