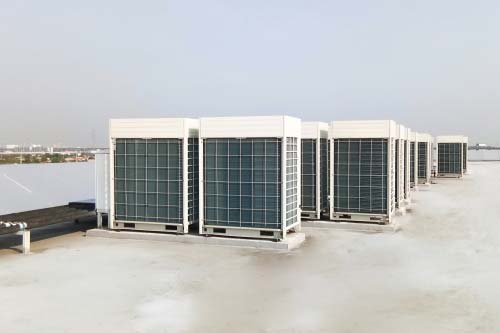 It's critical that the environment you live or work in is comfortable. When you need not only a cool space but also one with more moisture in the air, evaporative coolers in Amarillo, TX can be a wise choice.
At Premier Industries, Inc., we offer a wide array of coolers to meet your needs.
Get a Quote!
Industrial Evaporative Coolers in Amarillo, TX
Industrial evaporative coolers are cost-effective and highly efficient. Our industrial swamp coolers are capable of cooling large spaces in extra heavy-duty applications.
Industrial Evaporative Coolers
Industrial evaporative cooling units offer comfort to all of your employees. We offer standard and custom solutions that will combat any issues that you may encounter. We'll keep the space cool using the latest advances in cooling technology.
Evaporative Air Coolers
Evaporative air cooling units can be installed in a number of ways in Amarillo. They're highly sought after because they're easy to maintain – and there's no need for the installation of air ducts. You'll find that the humid output is just what you need to cool the air. Plus, it offers a significant amount of energy efficiency.
Portable Air Coolers
Our portable air cooling units work similarly to the standard, larger units. The main difference is that they can be easily moved from location to location. It ensures that you always have access to cooler air, particularly when your company operates in different venues on a regular basis.
Residential Evaporative Swamp Coolers in Amarillo, TX
At Premier Industries, Inc., we offer residential evaporative cooling units in Amarillo that can be installed in single-family and mobile homes alike. It allows you to get a cool temperature with the benefit of more humidity.
Residential Evaporative Coolers
Residential evaporative coolers are environmentally friendly and energy efficient. There are various units on the market, all with options for you to control the size of the motors and how they're installed.
Evaporative Air Coolers
Evaporative air coolers are an easy install in homes because of no need for ductwork. You can choose to have a thermostat to maximize the water and energy savings, too. It can be a great way to effectively cool your home, particularly during the hot Texas summers.
Portable Air Coolers
Our portable air coolers are popular in residential properties. Smaller units can be moved from room to room as the needs arise. You can choose to install them for reinforcement or keep them on wheels. Additionally, if you move, you can take the cooler with you, ensuring you maximize your investment.
Commercial Evaporative Coolers in Amarillo, TX
Commercial evaporative cooling units are commonly installed in businesses throughout Amarillo. When you want to deliver cooler, more comfortable temperatures to your employees and customers, these are cost-effective solutions that don't require a significant amount of maintenance. These units have become a popular alternative to AC units that are refrigerant based.
Commercial Evaporative Coolers
We offer a wide array of models, all featuring stainless steel construction and a highly efficient cooling media. A variety of accessories are available, and you can decide on the size motor based on the size of the space that needs to be cooled.
Do you need an industrial or residential evaporative cooler in Amarillo, TX?
Hot, dry conditions can be uncomfortable. When you're in Amarillo, TX, you can turn to us at Premier to learn more about industrial or residential evaporative coolers.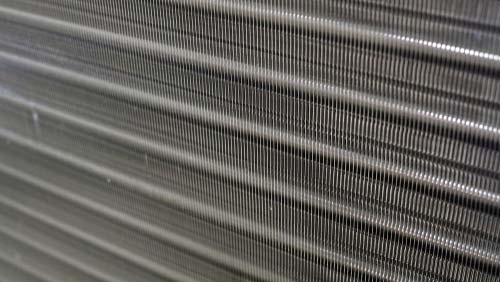 Evaporative Cooling FAQs
At Premier Industries, Inc., we're here to answer all of your questions. If you have additional questions on swamp units, contact us at your convenience.
What is the best way to balance the blower and motor?
Balancing the blower and motor is achieved by controlling the air velocity. You don't want raw moisture being drawn back into the unit, so the velocity should not exceed 600 feet per minute.
How can the air velocity be controlled?
Controlling the air velocity is done by controlling the speed of the blower (measured in RPM) as well as the size of the opening that impacts the volume of air flow (measured in square feet). This means you'll have to adjust either the blower's RPM or the size of the opening of the blower itself.
How do you adjust the RPM?
The RPM of the blower is adjusted by a blower pulley. Most systems have an adjustable pulley to change the ratio of RPM in the motor vs. the RPM of the blower.
How do you adjust the water flow?
The water flow of the cooling unit is adjusted through a clamp or value found in the riser pipe. Since evaporation rates change, you'll want to meter water flow accordingly.