Evaporative Swamp Coolers in Tempe, AZ
Whether you are in search of an industrial evaporative cooler or an evaporative swamp cooler, the good folks at Premier Industries, Inc. have got you covered. Arizona's hot and dry summer days can be a lot to handle. That's why you need to feel the awesome cooling power that these evaporative coolers have to offer.
They are the top choice for the state's semi-arid climate. There is no matching the relaxation and relief that these coolers provide to Tempe, AZ home and business owners. The dry air is addressed quickly and efficiently, creating a cool and comfortable work or living space.

Industrial Evaporative Coolers in Tempe, AZ
These coolers, which are also referred to as industrial swamp coolers, deliver the sort of top-notch cooling experience that traditional options cannot match. It does not matter if you are cooling a massive industrial building, a manufacturing plant, or even an outdoor space.
When businesses require comprehensive and portable cooling that provides relief from the arid Tempe, AZ climate, these coolers serve as the most viable solution from an economic standpoint. Heat is minimized and the air is naturally humidified with the assistance of the natural water evaporation process.
Industrial Evaporative Coolers
Evaporative cooling units are the best choice for industrial workspaces. Since these spaces tend to be more sizable and come with higher ceilings, proper temperature control is an absolute must. Otherwise, equipment and employee safety could be compromised. In addition to the safety benefits, industrial clients benefit from the economic boost that these coolers provide. They are far less expensive than the traditional solutions that most companies have to offer.
Evaporative Air Coolers
Instead of using coolants and refrigerants to merely offset the arid Arizona heat, evaporative air coolers will use water to absorb the heat that lingers in the air. For optimal functionality, a dry environment is required. The Tempe, AZ desert provides the perfect condition for evaporative cooling units.
Portable Air Coolers
For lower humidity environments, portable air coolers are able to serve as a powerful alternative to the typical area fans. If a larger unit cannot be easily installed or maintained in a single room or smaller space, portable air coolers are the best choice that can be made. Auxiliary structures, loading docks and any area that is not connected to your primary facility will benefit. The existing cooling system does not have to be overtaxed, as the portable air cooler is mounted on wheels for maximum convenience.
Residential Evaporative Swamp Coolers in Tempe, AZ
The Tempe, AZ summers are hot and arid, causing homeowners to experience a far greater level of discomfort than usual. When the temperatures become unbearable, residential evaporative swamp coolers restore order to your daily routine. Residential units provide helpful solutions, creating a more comfortable home and a more relaxing environment for cooking and other common tasks.
Residential Evaporative Coolers
Whether you need to cool your living room, bedroom, playroom, sitting room or various other indoor spaces, residential evaporative coolers are the way to go. They can also be utilized when it comes to your outdoor spaces, such as a deck, patio, or garage. Once these coolers have been installed, you will notice an immediate difference when you are handling tasks that are normally harder to carry out during the summer.
Evaporative Air Coolers
Hot air and humidity causing various household concerns? Evaporative air coolers are the perfect solution. Best of all, installation and maintenance are very simple. No professional assistance is required. The large water tanks are a helpful feature, as you are able to keep your pads wet without hassle. Manual water filling provides malleable usage and caster wheels allow for a wider range of movement.
Portable Air Coolers
There is no price that can be placed on peace of mind. That's what makes portable air coolers such a crucial investment for any homeowner in Tempe, AZ. The convenience is unmatched, as these coolers are easily moved from one room to the next. Strategic window placement also allows for a greater amount of cooler air to be emitted. The durable caster wheels will ensure easier movement from one room to the next.
Commercial Evaporative Coolers in Tempe, AZ
Tempe, AZ businesses have been benefiting from our commercial evaporative coolers since 1983. Local businesses cannot allow their energy costs to skyrocket. At Premier Industries, Inc., we also understand the importance of maintaining the proper levels of safety and comfort for employees and customers alike.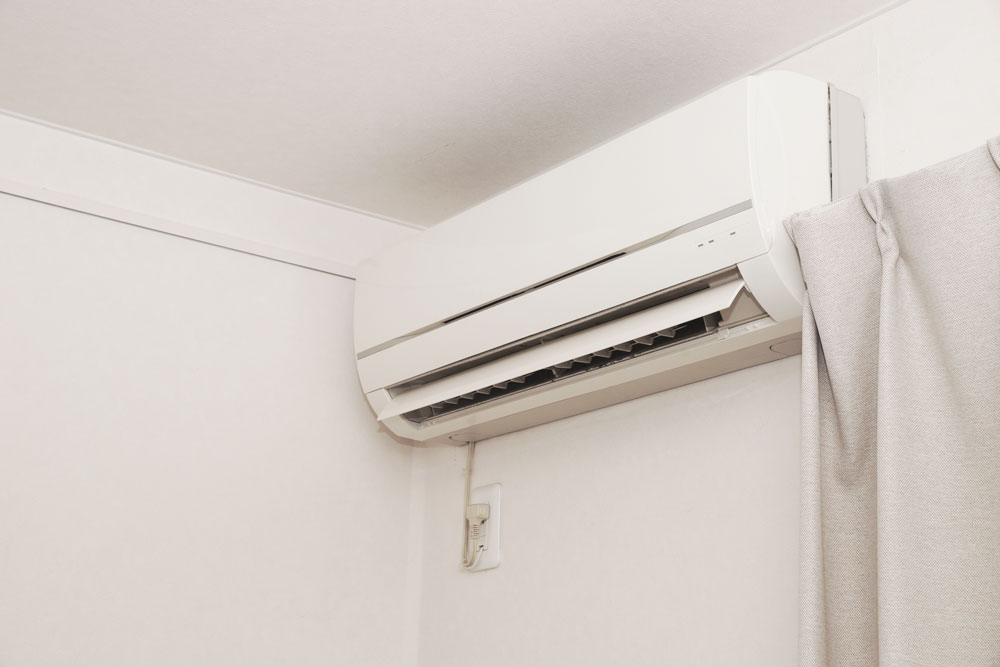 Commercial Evaporative Coolers
Conventional air conditioning systems do not always provide the efficiency that businesses require. This is where commercial evaporative coolers come into play. They serve as a great alternative to more traditional temperature management solutions, with their ability to offer high-quality ventilation while keeping operational costs down.
Do You Need an Industrial or Residential Evaporative Cooler in Tempe, AZ?
The dry and arid Tempe, AZ summers require a proper cooling solution. The economic efficiency that a residential or industrial evaporative cooler can provide will suit any home or business. When you speak with the good folks at Premier Industries, Inc., you are able to locate the unit that is designed to best meet your specific needs.
Evaporative Cooling FAQs
What is the Best Way to Balance the blower and motor?
The air velocity of the cooler should not be allowed to exceed 550 feet per minute in these instances. This is the easiest way to ensure the proper balance between the blower and the motor.
How Can the Air Velocity be Controlled?
Adjust the motor pulley to change the RPM of the blower.
How Do You Adjust the RPM?
In order to adjust the RPM of the cooler's blower, you can simply modify the motor pulley. There are various diameters that you can choose from.
How Do You Adjust the Water Flow?
The cooler's pipe is where the clamp or valve is located. Adjust the clamp and valve and include in the meter water flow going forward. Call us!