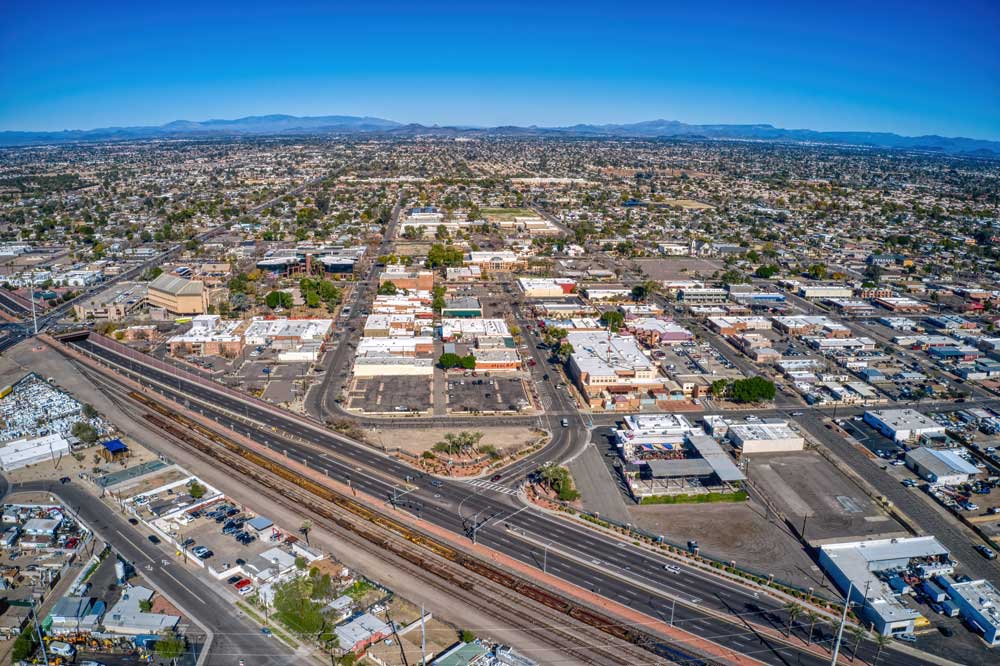 If you find yourself in search of a swamp cooler in the Glendale, AZ area, you have come to the right place. Are the hot and arid summer days that Arizona has to offer leaving your home in serious need of cooling? With the help of evaporative swamp coolers, you are able to enjoy a wide range of benefits. Beating the Arizona heat has never been easier.
An evaporative swamp cooler provides the sort of relaxation that few other options can match. Your small business or residence will be relieved of the higher temperatures that rob us of our comfort during the hotter months. The peace of mind that you will enjoy is second to none.
Get a Quote!
Industrial Evaporative Coolers in Glendale, AZ
Industrial evaporative coolers, which are also known as industrial swamp coolers, offer the cooling services needed in larger industrial structures. Manufacturing plants and outdoor spaces will also benefit from the presence of these coolers.
Since the climate in Glendale, AZ tends to be very dry, the proper cooling solutions are required. Economic solutions for comprehensive cooling make a world of difference for industrial clients. These industrial cooling units utilize the natural process of water evaporation as a means of cooling the air and minimizing exposure to heat.
Industrial Evaporative Coolers
Any client who is looking to cool off their industrial workspace will benefit from these evaporative coolers. Larger spaces with higher ceilings require specialized solutions and industrial evaporative coolers certainly fit the bill. Otherwise, a lack of temperature control could compromise employee safety. Evaporative cooling allows employers to sidestep the cost inefficiencies that are typically associated with more conventional options.
Evaporative Air Coolers
While a conventional air cooler uses coolants to fight back against the heat and humidity of Glendale, AZ, evaporative air coolers utilize water as a means of absorbing the heat that is currently present. In order for the system to function at its best, a dry environment is required. Thankfully, the Glendale desert offers optimal conditions.
Portable Air Coolers
While larger area fans can be used, portable air coolers serve as a far more viable alternative. If you have a smaller space that is not conducive to the installation of a larger unit, portable air coolers are the way to go. Auxiliary spaces that are not connected to the primary facility are prime candidates for the usage of portable air coolers. Wheel mounts provide clients with the chance to enjoy added levels of convenience.
Residential Evaporative Swamp Coolers in Glendale, AZ
The summers of Glendale, AZ require progressive cooling solutions. Without proper cooling, an Arizona home can become essentially unbearable. There's no need to make your days more challenging, though. These residential units will solve any and all problems that come their way.
Residential Evaporative Coolers
Whether you are looking to cool a bedroom, your child's playroom, a living room or any other residential indoor space, these evaporative coolers are the best choice that you can make. You can also use them to cool off an outdoor space, such as a deck or patio.
With the help of these coolers, tasks that would typically become more difficult during the summer months are made easy. Cooking, sleeping, and hanging out in your living room has never been easier.
Evaporative Air Coolers
High humidity and hot temperatures are no longer a concern when evaporative air coolers are used. Maintenance and installation are incredibly simple and there are a number of excellent features. The water tank is large enough to keep the pads and caster wheels wet. Best of all, the coolers can be utilized in a number of different ways.
Portable Air Coolers
These are a great investment for any Glendale, AZ resident. The ability to move the cooler from one room to the next is a huge boon to any household. The cooler can be placed adjacent to a window to increase the flow of cooler air as well. The durable caster wheels are a great touch, allowing for maximum durability when it is moved from room to room.
Commercial Evaporative Coolers in Glendale, AZ
We pride ourselves on offering top-notch cooling solutions to all Glendale businesses. Since 1983, we have been fulfilling local needs in this regard. As energy costs continue to rise, Glendale businesses must be able to provide a comfortable working environment, without breaking the bank in the process. Clientele comfort must also be considered.
Commercial Evaporative Coolers
Businesses that seek a viable alternative to conventional cooling systems will often rely on commercial evaporative coolers. Operational costs are lowered, excellent ventilation is provided, and temperature management is made simple.
Do You Need an Industrial or Residential Evaporative Cooler in Glendale, AZ?
Looking for an efficient way to cool your Glendale, AZ home or business? We are more than happy to assist you. Evaporative cooling is available and the good folks at Premier Industries Inc. are here to meet any needs that you may have. Give us a call and run any questions that you may have by one of our experienced staff members so that we can align you with the cooling solution that best suits your home or business.
---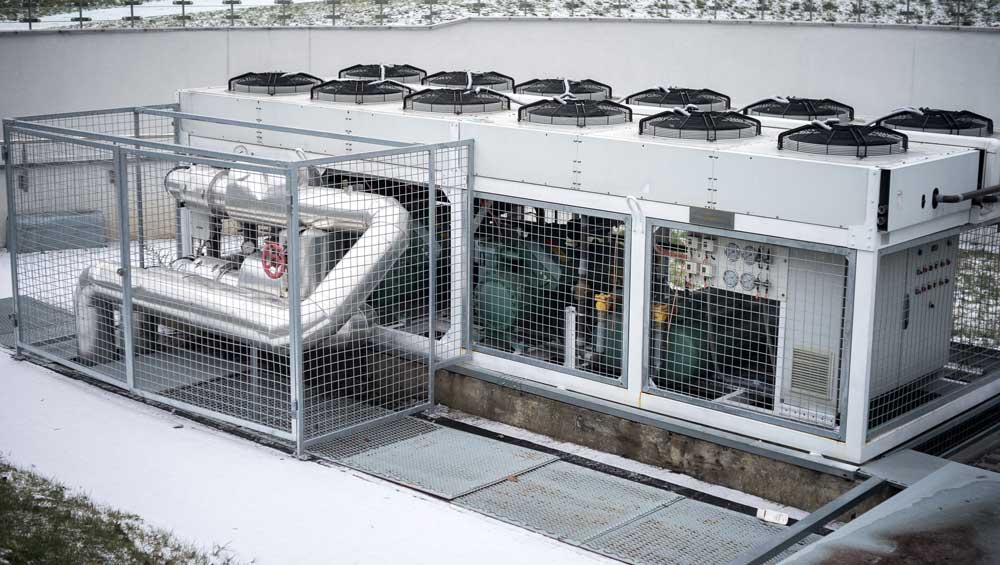 Evaporative Cooling FAQs
What is the Best Way to Balance the Blower and Motor?
For optimal results, you will need to sway the cooler air velocity. This is done through the cooling media. Do not allow the evaporative cooler to exceed 550 feet per minute.
How Can the Air Velocity be Controlled?
The motor pulley is used to control the air velocity. This is how the RPM of the blower is adjusted to your liking.
How Do You Adjust the RPM?
The motor pulley is modified to various diameters when you are looking to adjust the RPM.
How Do You Adjust the Water Flow?
There are a few different methods for adjusting the water flow on an evaporative cooler. The clamp or valve is adjusted in the cooler's pipe. From there, it is included in the water meter flow.