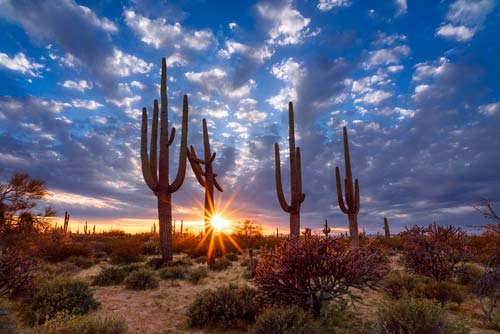 Are you searching for a swamp cooler here in Tucson, AZ? Do you need to cool your house and feel the cooling power on your skin during the hot and dry summer days in Arizona? Evaporative cooling units are an excellent option in Arizona because they suit our semi-arid climate.
With an evaporative swamp cooler you can relax, because these devices will relieve your home or building of higher temperatures, while also addressing the dry air, providing you with a cool and comfortable space to live or work in.
Get a Quote!
Industrial Evaporative Coolers in Tucson, AZ
Industrial evaporative coolers, also known as industrial swamp coolers, provide you with sturdy cooling in considerable indoor industrial buildings, outdoor spaces, and manufacturing plants.
These coolers are economical solutions for comprehensive, and even portable cooling in the dry Tucson, AZ climate. Industrial swamp cooling units operate via the natural water evaporation process to minimize heat and naturally humidify the surrounding air.
Industrial Evaporative Coolers
Industrial workspaces are great environments for evaporative cooling units to be used in, as they are quite often characterized by a larger space with a high ceiling. These large spaces can often require the benefits of temperature control for employee and equipment safety. In these environments, conventional air conditioning methods can be extremely cost-prohibitive, while evaporative cooling can be much more economical and efficient.
Evaporative Air Coolers
Unlike conventional air conditioning systems, where refrigerants and coolants are used to offset the heat, evaporative cooling units make use of water to absorb the heat present in the air. These types of systems require a dry environment to function optimally, and the Tucson, AZ desert offers the perfect conditions for these types of cooling units.
Portable Air Coolers
These portable cooling units are great alternatives to large area fans when used in low humidity environments. The best application of these units is in single rooms or spaces where larger units can not be easily installed. Loading docks, auxiliary buildings, and other areas that are not connected to the main facility, or otherwise unable to be cooled by your existing cooling system will benefit. These units can even be mounted on wheels, providing added convenience in the ability to quickly reposition as needed.
Residential Evaporative Swamp Coolers in Tucson, AZ
In Tucson, AZ, the summers are extremely hot, making it unbearable to stay in the house at certain times. Your daily chores or activities can be challenging when the air is overheated. However, there is no need to panic as the residential unit can solve this problem and give you a cooler home.
Residential Evaporative Coolers
Investing in a residential evaporative cooler is a great cooling solution for bedrooms, the living room, indoor spaces, playrooms, and sitting rooms. Amazingly, you can also use them in outdoor areas such as garages, patios, and decks.
You can now relax in the house as you cook, or enjoy a movie in a cool home, thanks to the residential evaporative cooler.
Evaporative Air Coolers
Evaporative cooling units are the perfect solution for all your hot air and high humidity conditions. They are easy to install and maintain by yourself. Besides, they are made with great features such as large water tanks for holding enough water needed to wet the pads, caster wheels, and manual water filling choice, which give you malleable usage.
Portable Air Coolers
Residential portable air cooling units are the best ones you can ever invest in when you are a Tucson, AZ resident. But why is this so? Well, you can move your swamp cooler from one room to another. You can strategically locate it near your window for it to emit cooler air. Portable air cooling units are made with durable caster wheels that ease movement from one place to another.
Commercial Evaporative Coolers in Tucson, AZ
Our company has been providing quality cooling units to businesses in Tucson, Arizona since 1983. We understand the need of local businesses to save on energy costs, while also providing a comfortable environment for their employees and clientele.
Commercial Evaporative Coolers
These cooling units are a common and efficient alternative to conventional air conditioning systems. They provide great ventilation and lower overall operation costs when compared to other methods of cooling and temperature management.
Do You Need an Industrial or Residential Evaporative Cooler in Tucson, AZ?
If you need an economical and efficient way to cool your home or business in the dry Tucson environment, then evaporative cooling will meet your needs. Contact us at Premier Industries Inc to speak to a member of our staff and learn what unit will be best for your unique needs.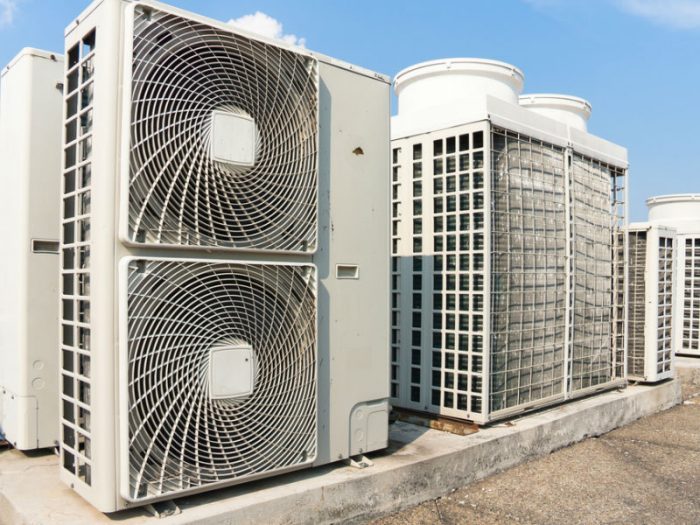 Evaporative Cooling FAQs
What is the Best Way to Balance the blower and motor?
The best way is to sway the cooler air velocity via the cooling media to prevent it from exceeding 550 feet per minute.
How Can the Air Velocity be Controlled?
The air velocity can be controlled by adjusting the motor pulley to change the RPM of the blower.
How Do You Adjust the RPM?
You can adjust the RPM of the blower by modifying the motor pulley to various diameters.
How Do You Adjust the Water Flow?
You either adjust the clamp or valve in the cooler's pipe and include it in the meter water flow.