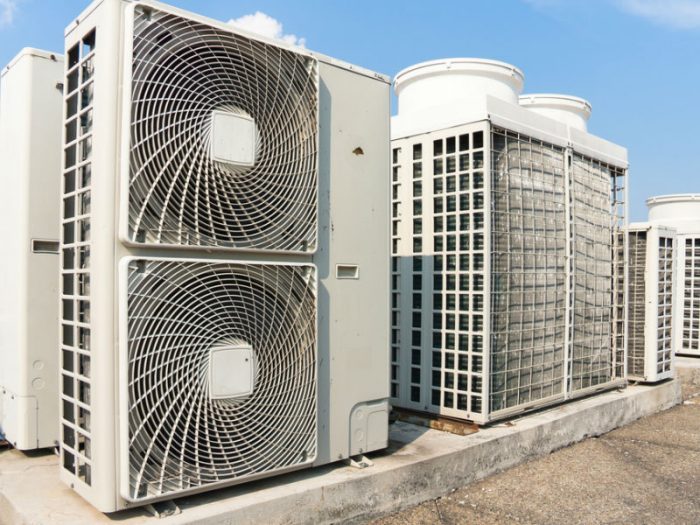 Are you in need of quality evaporative cooling accessories and systems in Houston, TX? At Premier Industries, Inc., we focus on manufacturing and designing quality and efficient cooling solutions that meet our consumers' needs. We also provide customized solutions that address the unique and specific needs of individual consumers. In addition, we provide our products to businesses, industrial spaces, and homes. Our primary services include the following.
Get a Quote!
Industrial Evaporative Coolers in Houston, TX
We provide cost-effective and highly efficient industrial evaporative coolers for all industrial spaces. Our manufacturing and selling business has been running since 1983, and we have confidence in the longevity, capabilities, and potential of our products. So, if you are looking for high-quality industrial Evaporative coolers in Houston, TX, then Premier Industries, Inc. is the company for you.
Industrial Evaporative Coolers
Our industrial evaporative coolers and swamp coolers are designed specifically for heavy-duty industrial applications. They come in a wide range of configurations and additional accessories that are beyond the traditional systems. Our industrial evaporative coolers cost less than many conventional coolers, which require compression to operate. It can be a real benefit to your business if you install systems using evaporative cooler units. Evaporative cooler units are an incredible addition to any industrial space, Premier Industries, Inc. guarantees you great products.
Industrial Evaporative Air Coolers
Evaporative air coolers are designed to accomplish chilling through evaporation. Premier Industries, Inc. has been manufacturing evaporative coolers for over 30 years. Our evaporative air coolers cause a drop in temperature that is proportional to the heat loss. In addition, our products come with stainless steel housing and a rigid type of cooling media with up to 98 percent cooling efficiency.
Industrial Portable Air Coolers
Portable cooling units are Ideal alternatives to fans in low humid areas. Premier Industries, Inc. manufactures different models of portable air coolers: Model 950C8, Model 625C8 with a tank, PMC-368 portable evaporative cooler, and PMC-248. All our units feature stainless and durable steel panels that are easy to clean and remove. In certain conditions, the units can drop temperatures significantly. If you are sick and tired of stagnant heat, it is time to look beyond a whole-home AC unit or an oscillating fan. Instead, get yourself comfortable with a mobile unit.
Residential Evaporative Coolers in Houston, TX
When it comes to residential cooling systems, there are several options available in the market. Therefore, it is always important to familiarize yourself with these options and the features they offer. This will help you compare the performances of various products and settle on the cooling device for your home. If you're on the look for a provider in Houston, Premier Industries, Inc. is your ideal option.
Residential Evaporative Coolers
Premier Industries, Inc. offers a variety of residential evaporative cooler options. Depending on your preference, you get a cooling unit that features stainless steel legs and is fitted with anchor plates for easy reinforcement and installation. When it comes to choosing motors, you choose between 480v and 230v motors. Some of the cool features of our product options include a thermostat that contains exclusive energy and water-saving pump control, a slide-in faceplate that winterizes the unit by preventing air intake, two-phase or three-phase motors that meets your specifications, among others.
Residential Evaporative Air Coolers
Are you looking for an evaporative air cooler for your residential unit? You should choose an organization that works and takes time to compare the different available devices. As Premier Industries, Inc., we are the leading provider of quality evaporative air coolers for residential use. Get in touch with us and know how to elevate the comfort of your living space.
Residential Portable Air Coolers
Portable cooling units are ideal options if you are taking care of a child or senior because of their portability. We provide portable cooling units such as transferrable swamp coolers, which can even use for camping. If you are looking for energy-efficient, cheaper, easy to maintain, and eco-friendly portable air coolers, reach out to Premier Industries, Inc.
Commercial Evaporative Coolers in Houston, TX
Are you considering having a cooling system in your commercial space? Premier Industries, Inc. is your readily available prover of all your commercial coolers. We have commercial solutions such as the commercial swamp cooler that meets your cooling needs. Our commercial evaporative coolers come with outstanding features that meet your commercial needs.
Commercial Evaporative Coolers
Evaporative coolers are a popular alternative to the normal conditioning unit, especially in areas with hot and dry climates throughout the year. The systems that have been tested proved to be some of the best cooling systems in the market. Commercial swamp coolers and evaporator units are some of the common systems that are less expensive to install and operate as full-blown refrigerant-based systems. If you would like to get a free quote for your commercial space, get in touch with Premier Industries, Inc., and we will give you all the information you want. We will also advise you on which systems best work for your installations.
Do You Need an Industrial or Residential Evaporative Cooler in Houston, TX?
If in need of an industrial, commercial, or residential evaporative cooler in Houston, TX, Premier Industries, Inc. is your ideal provider. The company has been providing high-quality evaporative cooling accessories and systems for over 30 years and has understood its job well. Premier Industries, Inc. takes pride in having resources and the best customer care services around.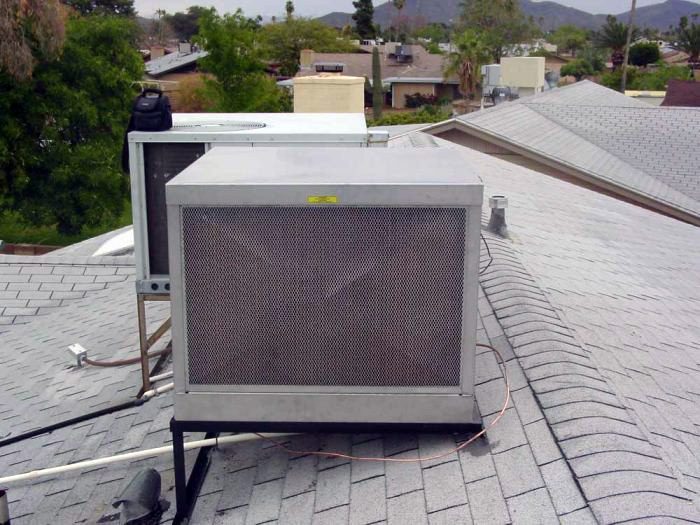 Evaporative Cooling FAQs
Different evaporative coolers have different installation and application procedures. You need to understand each, and every step involved as well as the general information about the product you get. If you are looking for long-lasting, high-quality, and efficient cooling systems, get in touch with Premier industries for detailed information. You can get us at 602-997-8754 or by filling an online contact form. Some of the common questions our customers and prospects ask include:
What is the Best Way to Balance the blower and motor?
The motor and the blower can be balanced by controlling the velocity using the cooling media not to exceed 550 feet per minute. If the velocity surpasses 600 feet per minute, there is a high chance of raw moisture being entrained to the structure being cooled.
How Can the Air Velocity be Controlled?
The air velocity of the cooler is measured using a velometer. Adjusting the motor pulley alters the RPM of the blower, which in turn achieves the desired velocity.
How Do You Adjust the RPM?
The RPM of the blower is adjusted by adjusting the motor pulley to a different diameter. Making the motor pulley diameter larger will speed up the blower RPM and vice versa.
How do You Adjust the Water Flow?
Water flow can be adjusted using a clamp or valve that is available on the riser pipe included in the meter water flow.
If you have any questions regarding evaporative swamp coolers in San Antonio, Texas; please do not hesitate to contact us online or (602)997-8754.