Get a Quote!


Keeping your space cool on hot summer days will go a long way in ensuring comfort and high productivity through the season. However, you will need to choose the right cooling system for your home if you are to enjoy these benefits. An evaporative cooler, or swamp cooler, is an appliance that cools air through the evaporation of water. These cooling devices are energy-efficient, environmentally friendly, and deliver reliable performance. Here is what to know before installing a cooler in your home.

Evaporative swamp cooling is not just for industrial and commercial spaces. Premier Industries, Inc. is proud to sell a line of residential coolers so that every home can benefit from the efficiency and quality of our products. Here is a closer look at the available options and features of our residential swamp coolers.
Residential Evaporative Coolers
There are several options available on the market when it comes to residential evaporative cooling units. It is important to familiarize yourself with these products as well as the features they offer. Understanding their functionalities will allow you to compare performance and pick the best cooling device for your home.
For example, you can choose a slide-in Faceplate to easily winterize your unit by preventing air intake. There is also the option of a thermostat to ensure maximum water and energy savings. Depending on your preferences, you can choose units that feature stainless steel legs with adjustable anchor plates for easy installation and reinforcement. When it comes to the motor, you can choose a 230V or 480V motor. Options also include 3 Phase motor, 2-speed motor, or a customized one whose specifications will meet your unique needs.
Available Options:
Slide in (Alum) Face plate (not shown) is available to simplify winterizing of the unit by closing off air intake.
Thermostat to include exclusive water and energy saving pump control.
Motor is available in 230V and 480V, 3 Phase or 2 speed motors or as required to meet specifications.
Stainless Steel legs with adjustable anchor plates.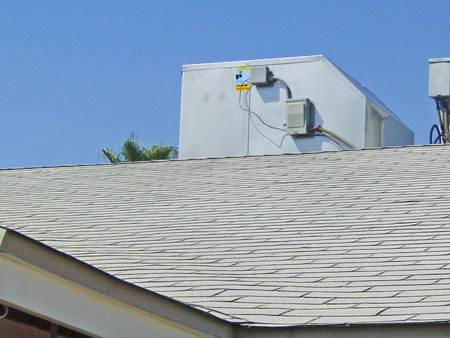 Residential Evaporative Cooler Features
These cooling units have numerous impressive features that contribute to consistent comfort and long-lasting performance. The all stainless steel grade 304 housing is strong and resists corrosion, while the 12-inch thick premier select rigid media offers protection. Other important features include a ball bearing blower wheel, high static pressure capabilities to ensure maximum airflow, and a heavy-duty motor for durability.
The construction of the units features a removable full top panel that provides easy internal access during maintenance and repairs. A mechanical float valve and a heavy-duty pump work together to control water flow for the efficient cooling of your space. The auto water bleed-off kit is designed to help prevent algae and scale buildup, while the schedule 40 PVC header pipe is ideal for use in low water pressure applications. One side of the unit features an aluminum bird screen that can be removed for service. On one end of the unit is a convenient electric outlet to connect the receptacle for pump and junction box for the blower motor.
Features:
All stainless steel grade 304 housing
Premier select rigid media 12″ thick
Lifetime lubricated ball bearing blower wheel
High static pressure capability up to 2″ w.g.
Heavy duty motor (standard voltage is 115v/230v 1 phase)
Full top panel removable for internal access
Mechanical float valve
Heavy duty pump (standard voltage is 115v/230v)
Auto water bleed off kit (clean pump optional)
Header pipe of durable schedule 40 PVC
Aluminum bird screen, removable for service
Internal electric quick connect receptacle for pump and junction box for blower motor
Residential Cooling Benefits
Evaporative cooling units work differently from your standard air conditioner. Understanding how the devices work can help you make the most of the system and reduce energy consumption. The water in these units soaks into the cooling pad while the fan draws in warm, dry air across the wet pad. This process causes the water to evaporate, effectively lowering the temperature of the surrounding air. The cool air is then pushed out into your home by the fan to cool down space.
Below are some of the benefits of using these coolers:
Energy Efficiency
Every homeowner would want to keep their space comfortable without having to worry about high cooling costs. A cooler relies on the evaporation of water to lower temperature in your home, reducing the energy input required. Compared to traditional air conditioning units, these cooling units are energy-efficient and cost-effective. The devices work best in areas with hot, dry climates where evaporation takes place quickly. With a well-designed cooling unit, you can save much of the energy costs you would need for a traditional air conditioner. The energy efficiency of the units can help you save money associated with operational costs.
Low Initial Capital Investment
Apart from lower operational costs, these units cost less when it comes to purchasing and installation costs. For a fraction of the price of a standard air conditioner, you will get a powerful cooling system that works efficiently in large spaces. As such, these cooling units are a good option for homeowners who have a tight budget. However, you should take time to identify a good supplier and ensure you consider the specific environmental conditions in the area you live in.
Easy Installation and Maintenance
Most coolers have a simple design, few moving parts and do not require any ductwork. The units can be installed easily and quickly, a factor that contributes to the comparatively lower cost of installation. With the simple design, the cooling devices require minimal repair and maintenance. A good number of these units also come with sturdy housing for protection against the elements. The sturdy housing saves you money and time associated with finding a reliable technician every so often. When you buy and install these units, you can expect years of dependable cooling performance.
Improved Air Quality
In addition to cooling air, a cooling system will filter air as well. During this process, the system will trap dust particles, pollen, and other allergens that could trigger reactions or cause respiratory health issues. This not only helps to minimize health risks but also ensures you enjoy improved indoor air quality. It also promotes easy breathing, better sleep, reduced odors, and balanced humidity. In short, a cooler can help you maintain a comfortable home environment when the outdoor temperature rises.
Provide Greater Comfort
Unlike traditional air conditioners that remove moisture particles from the air, these cooling units produce moisture. Removing moisture from the air helps to lower temperatures but can create a dry environment that leads to irritation of the eyes and skin. These devices also rely on evaporation, making them much quieter than most of the air conditioners in the market. You can use them in your bedroom or office to provide comfortable room temperature while eliminating distractions from noise.
Environmentally Friendly
Evaporative units are more efficient than standard cooling systems, helping reduce your carbon footprint and save on energy costs. Lower power consumption will reduce the load on the electricity grid, which helps to protect the environment during the summer. Regular air conditioners use ozone-depleting chemicals to cool your space, while these cooling units have only water, a fan, pump, and wet surface. The evaporation process keeps your home cool without having adverse effects on the environment.
Improved Circulation of Fresh Air
One of the most notable benefits of these is that they work best when there is maximum air circulation. Ensuring constant airflow to improve efficiency may require that you open the doors and windows to your home. This helps to supply high quality and fresh air into your space at all times, effectively reducing contamination. The good news is that you will achieve this without increasing room temperature, which will further improve the comfort you enjoy at home.
With the many choices available in the market, choosing the right device for your home and needs can be tough. As such, you should choose a reliable company to work with and take time to compare different devices. Premier Industries, Inc. is a leading provider of quality residential cooling units. We provide innovative and efficient cooling solutions at affordable prices to keep you comfortable during the hot summer months. Contact us today to learn more about these devices and how they could elevate the comfort of your living space.
---
REPLACEMENT STAINLESS STEEL WET SECTIONS FOR EXISTING MASTERCOOL UNITS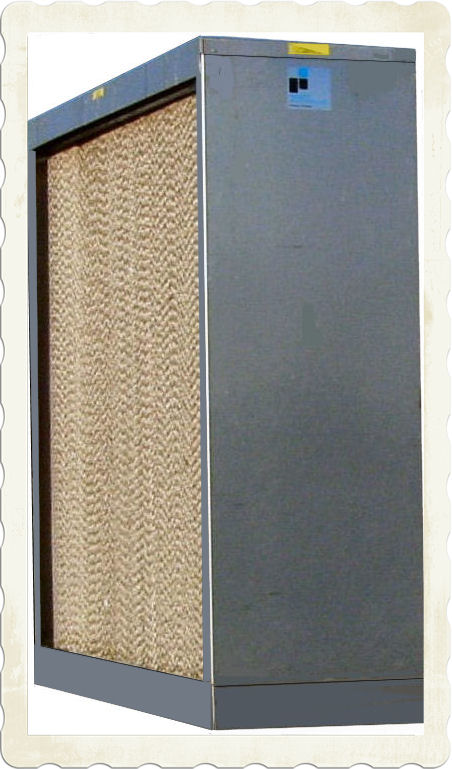 Allows replacement of wet sections and upgrade for existing coolers.
Support legs and solid blank panel for winterization available as options.
---
COMMERCIAL EVAPORATIVE COOLERS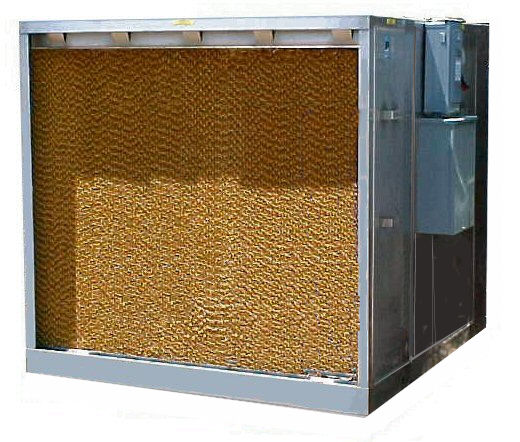 Five (5) sizes of commercial coolers at competitive pricing. All Stainless steel housing and 12″ Premier rigid media. Highest quality and cooling efficiency available.
---
REPLACEMENT COOLING MEDIA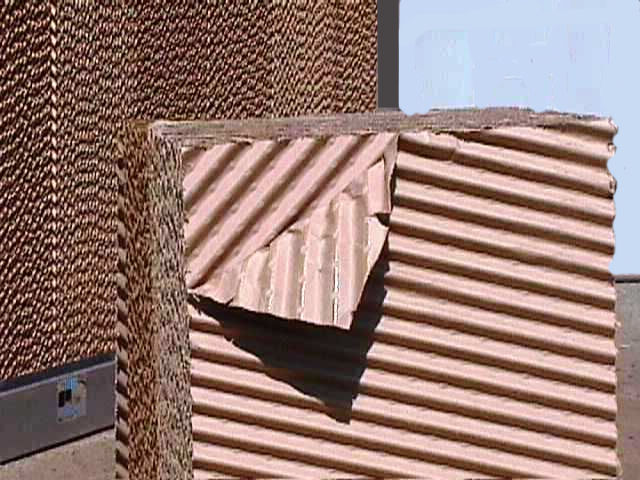 Premier stocks replacement cooling media for all standard evaporative units.
Prices are competitive and a large inventory enables us to cut to size and ship quickly.
CONTACT AND PRICING INFORMATION:
SALES POLICY: Contractor pricing available to Licensed Contractors only.
PRICING: Quoted on inquiry.
EMAIL:
[email protected]
Telephone:
602-997-8754 |
Toll Free:
800-254-8989 |
Fax:
602-997-5998
For more information about our line of residential evaporative cooling systems, please give Premier Industries, Inc. a call anytime at 602-997-8754, or fill out the form on our Contact Us page. We look forward to introducing you to our technology and making your home more comfortable and efficient.