Evaporative cooling in Phoenix, AZ is not just for industrial and commercial spaces. Premier Industries, Inc. is proud to sell a line of residential evaporative coolers so that every home can benefit from the efficiency and quality of our products. Here is a closer look at the available options and features of our residential swamp coolers.
Available Options:
Slide in (Alum) Face plate (not shown) is available to simplify winterizing of the unit by closing off air intake.
Thermostat to include exclusive water and energy saving pump control.
Motor is available in 230V and 480V, 3 Phase or 2 speed motors or as required to meet specifications.
Stainless Steel legs with adjustable anchor plates.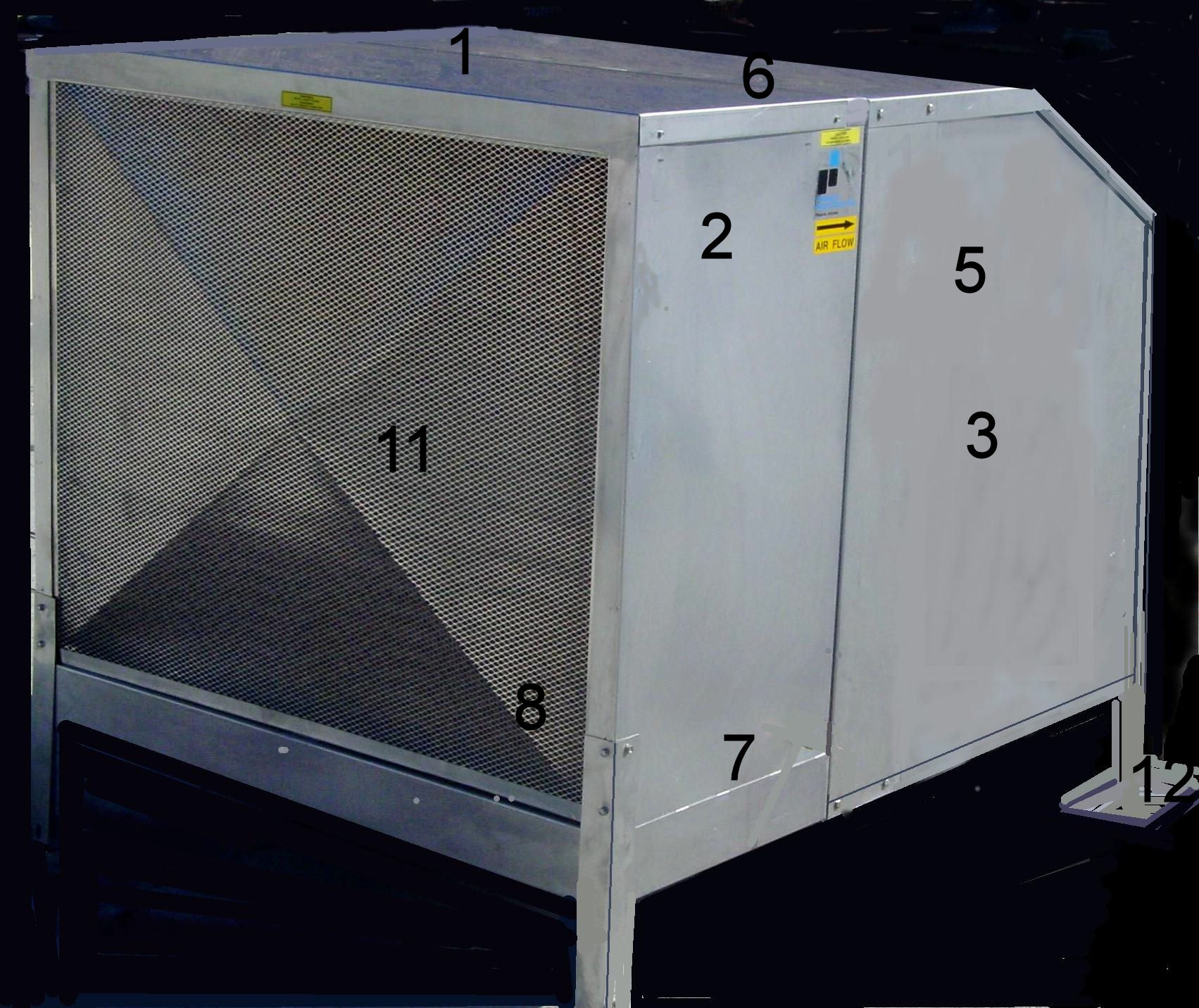 Features:
All stainless steel grade 304 housing
Premier select rigid media 12″ thick
Lifetime lubricated ball bearing blower wheel
High static pressure capability up to 2″ w.g.
Heavy duty motor (standard voltage is 115v/230v 1 phase)
Full top panel removable for internal access
Mechanical float valve
Heavy duty pump (standard voltage is 115v/230v)
Auto water bleed off kit (clean pump optional)
Header pipe of durable schedule 40 PVC
Aluminum bird screen, removable for service
Internal electric quick connect receptacle for pump and junction box for blower motor
---
REPLACEMENT STAINLESS STEEL WET SECTIONS FOR EXISTING MASTERCOOL UNITS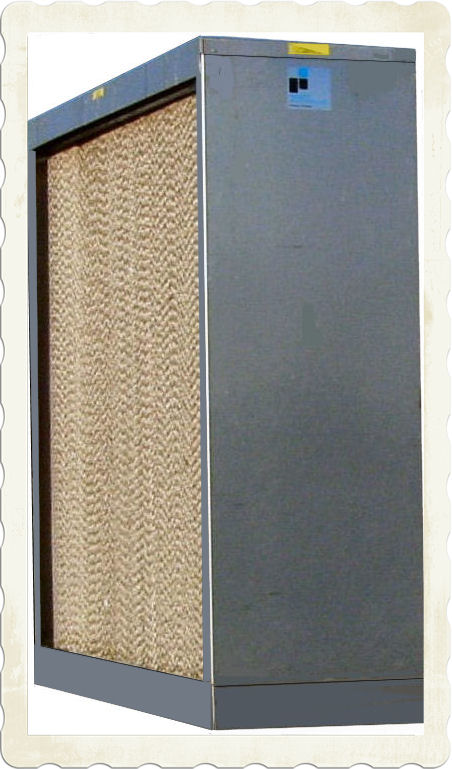 Allows replacement of wet sections and upgrade for existing coolers.
Support legs and solid blank panel for winterization available as options.
---
COMMERCIAL EVAPORATIVE COOLERS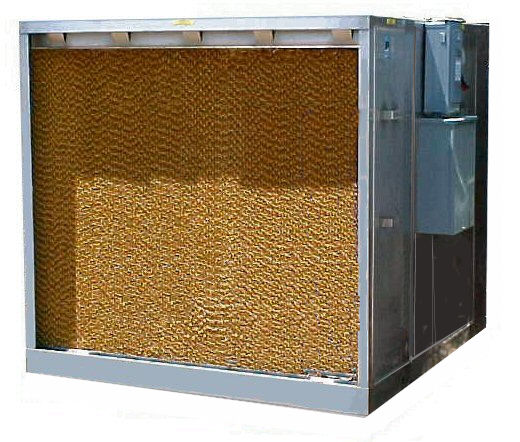 Five (5) sizes of commercial evaporative coolers at competitive pricing. All Stainless steel housing and 12″ Premier rigid media. Highest quality and cooling efficiency available.
---
REPLACEMENT COOLING MEDIA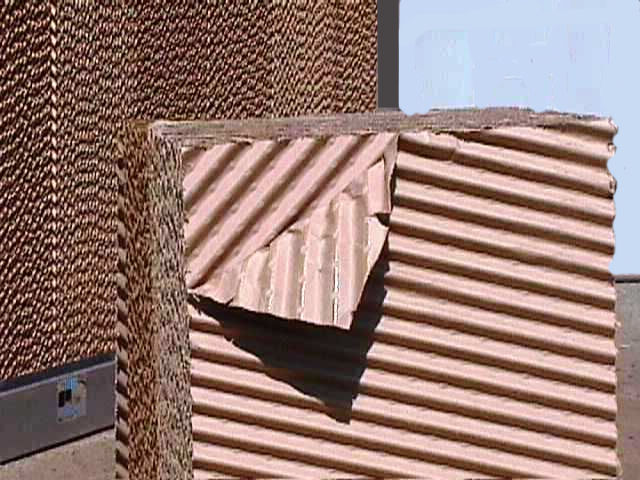 Premier stocks replacement cooling media for all standard evaporative coolers.
Prices are competitive and a large inventory enables us to cut to size and ship quickly.
CONTACT AND PRICING INFORMATION:
SALES POLICY: Contractor pricing available to Licensed Contractors only.
PRICING: Quoted on inquiry.
EMAIL:
[email protected]
Telephone:
602-997-8754 |
Toll Free:
800-254-8989 |
Fax:
602-997-5998
For more information about our line of residential evaporative cooling systems, please give Premier Industries, Inc. a call anytime at 602-997-8754, or fill out the form on our Contact Us page. We look forward to introducing you to our technology and making your home more comfortable and efficient.