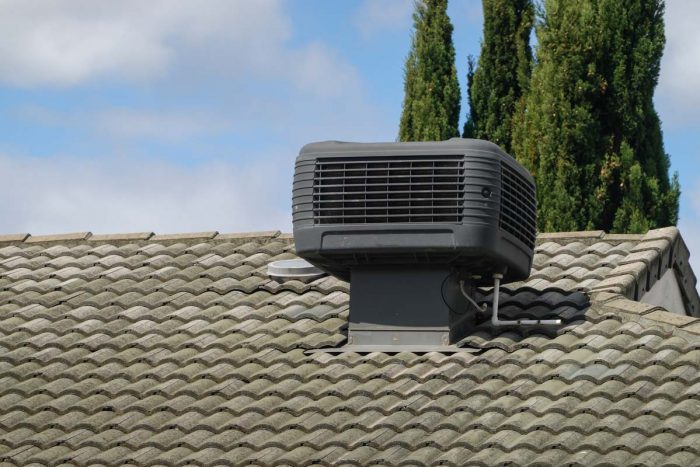 Evaporative coolers in El Paso, TX can provide the necessary cooling capabilities of spaces large and small. Particularly faced with the hot temperatures of Texas, you need a cooling solution that is efficient and environmentally friendly. Evaporative coolers, often referred to as swamp coolers, are our specialty at Premier Industries, Inc.
Get a Quote!
Industrial Evaporative Coolers in El Paso, TX
Industrial Evaporative Coolers in El Paso, TX
Industrial evaporative cooling units come in a variety of sizes and accessories to ensure they're able to meet the demands of your industrial environment.
The goal of industrial evaporative coolers in El Paso, TX is to maintain a comfortable temperature. It can keep equipment from breaking down due to excessive heat as well as provide comfort and boost productivity among your employees.
Industrial Evaporative Coolers
Industrial cooling units are highly sought after because they reduce the temperature by using evaporation. The heat is eliminated through a significant amount of the evaporative process. Additionally, these swamp coolers are easy to install because there is no need for professional installation or ductwork. It makes them affordable and easy to maintain.
Evaporative Air Coolers
Various warehouses and industrial environments benefit from air cooling units. They can work effectively to reduce temperatures and increase the humidity level. These units can be placed where you need them. Plus, there are enough ways to customize, allowing you to choose such things as:
The amount of air to be delivered
Forward or backward facing blowers
Various discharge configurations
A wide array of accessories
Plus, you can look forward to our exclusive 10-year rust-through warranty.
Portable Air Coolers
Portable air coolers can be used in small spaces as you require. You can have them blow in from the side of a unit or have the unit installed in a window or wall. Particularly when you travel for special events, you can ensure that you always have control of the temperature in the warehouse, hangar, or other space that you are working in.
Residential Evaporative Swamp Coolers in El Paso, TX
Residential cooling units in El Paso, TX can be used in residential homes, mobile homes, and RVs to offer you more comfort. You can find that they're sufficiently capable of cooling an entire home or a single home depending on the size and configuration that you choose.
Residential Evaporative Coolers
Residential evaporative cooling units provide a number of benefits. You get energy efficiency to keep up with the hot temperatures in Texas. There's a low initial capital investment and, since there are few moving parts, installation and maintenance are simple. Additionally, you'll find that you get constant airflow to offer a comfortable environment.
Evaporative Air Coolers
You'll find that these air cooling units produce moisture, offering greater comfort. Particularly if you have ever felt that traditional air conditioning systems dry the skin, you'll find that these are capable of delivering moisture into the air – and they can run much quieter than traditional systems.
Portable Air Coolers
Portable air coolers are both affordable and easy to move. You can choose a smaller unit that is easy to mount on wheels. It allows you to move it from room to room, so you have the cooler air and comfort where you want it. Additionally, should you move, you can bring your investment with you.
Commercial Evaporative Coolers in El Paso, TX
At Premier Industries, Inc., we offer several sizes of commercial evaporative cooling units for you to choose from in El Paso, TX. All offer the highest quality and cooling efficiency to ensure your commercial space delivers a comfortable environment for employees and customers alike.
Commercial Evaporative Coolers
It's critical that you consider the cost of your air conditioning system. Commercial evaporative cooling units are affordable solutions that are easy to install and maintain. Whether you had traditional HVAC and wish to use a cooler as a replacement or you want to install evaporative cooling units from the beginning, they're environmentally friendly and are cost-efficient to maintain.
Do You Need an Industrial or Residential Evaporative Cooler in El Paso, TX?
Cooling the air in El Paso, TX is critical. Regardless of whether you need an evaporative cooler for industrial, commercial, or residential needs, you can rely on us at Premier Industries, Inc.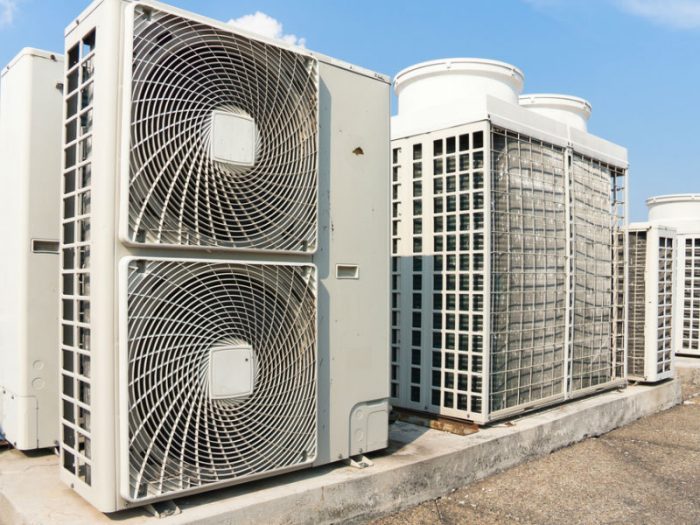 Evaporative Cooling FAQs
Learning how evaporative coolers work can help you to see how beneficial they can be to cool a space quickly and effectively.
What is the Best Way to Balance the Blower and Motor?
Controlling the air velocity allows you to balance the blower and motor of a cooler. Ideally, you won't exceed an air velocity of 550 feet per minute to prevent raw moisture from being pulled back into the unit.
How Can the Air Velocity Be Controlled?
Air velocity is controlled by allowing you to adjust the volume of airflow of the blower, as measured in RPM.
How Do You Adjust the RPM?
Adjusting the RPM of the blower is done by using a motor pulley. The adjustable pulley allows you to change the diameter of the blower accordingly.
How Do You Adjust the Water Flow?
Depending on your unit, either a valve or clamp on the riser pipe is present. This will help you adjust the water flow to the ideal amount to wash the media and compensate for what is lost to evaporation.