Evaporative Swamp Coolers in Goodyear, AZ
The hot, dry climate of Goodyear, AZ can make it difficult to keep homes and businesses cool. An evaporative swamp cooler can be a great investment as it is an affordable, energy-efficient solution to cool the air. They do best in arid climates and add moisture back into the air.
At Premier Industries, we offer residential, commercial, and industrial evaporative coolers that can address the dry air and create a more comfortable environment for you and those around you.

Industrial Evaporative Coolers in Goodyear, AZ
Industrial evaporative coolers are capable of cooling off a number of large spaces, inside and out. This includes hangars, manufacturing plants, warehouses, and even office buildings.
The coolers can be customized to meet a number of unique aspects for your needs. Using natural water evaporation, the coolers will humidify the air and cool off the space – often by as much as 30 degrees.
Industrial Evaporative Coolers
Industrial evaporative coolers, also known as industrial swamp coolers, are popular in Goodyear, AZ because they work efficiently. They can be installed quickly and affordably because no ductwork is required. You can control the temperature for the comfort of your employees and for the safety of your equipment.
If operating an HVAC unit is too cost-prohibitive, evaporative coolers might be the smartest investment.
Evaporative Air Coolers
Evaporative air coolers can be installed virtually anywhere. As long as you have an electric source and a water source, the unit can function optimally. The heat in the air can be absorbed quickly, providing you with a cooler and more comfortable atmosphere – a stark contrast from the air outside in Goodyear.
Portable Air Coolers
Portable cooling units are highly advantageous in industrial settings. They can be mounted on wheels, allowing you to reposition them with ease. You can move them to where your employees are – auxiliary buildings, loading docks, and more. Especially if there are areas where it doesn't make sense to install a large unit, portable coolers can work best.
Residential Evaporative Swamp Coolers in Goodyear, AZ
The hot summers in Goodyear can be nearly unbearable inside when the air gets dry and stuffy. It can affect your allergies, dry out your furniture, and even lead to dry skin. The moisture offered by residential swamp coolers offers many benefits.
You can start enjoying your time inside again because of the cool air generated by a swamp cooler.
Residential Evaporative Coolers
Residential coolers can be placed in front of doors as well as within open windows. They can offer cooler air in bedrooms, sitting rooms, and other indoor spaces. They can also be used outdoors, such as in a garage, on a patio, or even on a deck.
You'll be able to enjoy yourself throughout the summer months – and without an HVAC system constantly running, you'll see a savings on your energy bill, too.
Evaporative Air Coolers
Hot and dry conditions make it difficult for HVAC systems to operate. It ends up drying out the air even further, leaving you miserable.
Evaporative air coolers use moisture from media and the evaporative process to add moisture into the air while also absorbing heat. It can lead to a cooler, more comfortable feeling in the air only minutes after powering up a unit.
Portable Air Coolers
Portable air coolers are on casters, making them easy for you to take them wherever you go. If you have an RV, you can use the air cooler when you're on vacation. Otherwise, you can wheel them to the various parts of the house where you're in need of cooler air. As the wind blows, you can be strategic about placement, making it a great investment.
Commercial Evaporative Coolers in Goodyear, AZ
At Premier Industries, we've been building and innovating in the area of swamp coolers since 1983. It's what allows us to offer a 10-year rust-through warranty that you won't find anywhere else. It also ensures that we have the technologically advanced systems that can be customized to meet all of your needs – whether you need it mounted in an unusual way or sized larger for massive spaces.
The units we offer will solve a number of problems in Goodyear. You'll save money and have a more efficient system so that you can combat the arid desert air.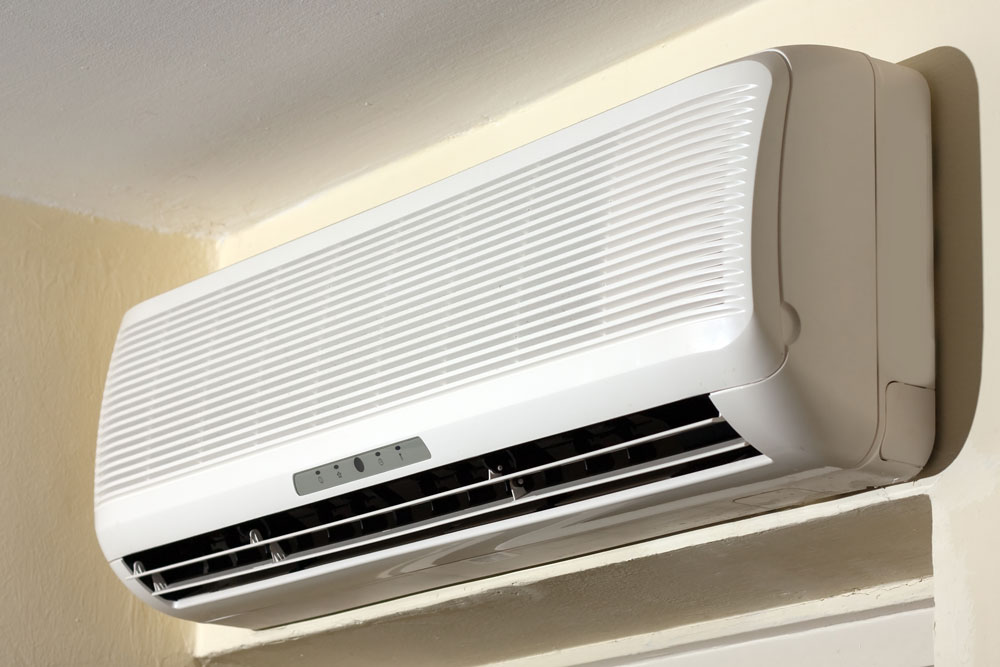 Commercial Evaporative Coolers
When you are seeking a more affordable and more efficient solution to traditional HVAC systems, you'll find that commercial swamp coolers do the trick. They don't depend on refrigerant. And if you don't have a water source, water tanks can be used to keep the media cool. The energy savings can be dramatic.
Plus, the maintenance is extremely low, allowing you to enjoy the cooler year after year with very little to do. We'll even show you what it takes to winterize the unit.
Do You Need an Industrial or Residential Evaporative Cooler in Goodyear, AZ?
The hot, dry air of Goodyear, AZ doesn't have to cause discomfort to you and your family or employees. Instead, there are economical and energy-efficient solutions with evaporative swamp coolers. At Premier Industries, we have knowledgeable professionals who can talk to you about the benefits of a swamp cooler and establish which size unit will work best for your home or business needs.
Evaporative Cooling FAQs
What is the best way to balance the blower and motor?
You'll find that it's easy to balance the blower and motor by adjusting the air velocity so that it doesn't exceed 550 feet per minute.
How can the air velocity be controlled?
A motor pulley can be used to adjust the blower's RPM, thus changing the air velocity of the unit.
How do you adjust the RPM?
Most coolers have a motor pulley so that you can make adjustments to the blower's RPM.
How do you adjust the water flow?
The pipe on the cooler will have either a valve or clamp that will allow you to make the necessary adjustments to the water flow.