Evaporative Swamp Coolers in Surprise, AZ
An evaporative swamp cooler in Surprise, AC has the potential to cool your home or business while providing you with the much-needed humidity to keep you comfortable. The hot, dry days of summer can be overwhelming, and HVAC systems are often incapable of delivering the cooler air that you need.
Evaporative cooling units are ideal for the arid climate of Arizona, and at Premier Industries, we have solutions that will help you regardless of whether you need industrial, residential, or commercial units.

Industrial Evaporative Coolers in Surprise, AZ
Industrial evaporative coolers are commonly referred to as swamp coolers because of the moisture that they add back into the air. It offers premium cooling in indoor and outdoor spaces, including industrial buildings, warehouses, and manufacturing plants.
Even when you're dealing with the hot, dry climate of Surprise, AZ, there are economical solutions. You'll be able to cool the air quickly using water evaporation. Plus, our units can be installed without the need for ductwork.
Industrial Evaporative Coolers
Many industrial spaces are known for being quite large and with high ceilings. You'll need to make sure that you can control the temperature for the sake of equipment safety and employee comfort. Traditional HVAC systems can be cost-prohibitive. Meanwhile, industrial swamp coolers can be efficient and economical.
Evaporative Air Coolers
Evaporative air coolers work by using water to turn into vapor, cooling the air in the process. It can reduce the temperature of a room by 30 degrees. And since water is used, it also helps to drastically reduce the amount of electricity being used.
These systems are easy to maintain – and at Premier Industries, we offer a variety of customizable solutions with different CFM models, forward curve or backward incline blowers, and much more.
Portable Air Coolers
Portable air coolers can be used when you move job sites frequently or when you want to focus on one large room. These swamp coolers are better than large fans when the humidity is low. They can even be mounted on wheels for added convenience. It allows you to position them where they're needed – auxiliary buildings, loading docks, and more.
Residential Evaporative Swamp Coolers in Surprise, AZ
Summers can be unbearable whether you're in a modular home, an RV, or elsewhere. If you don't want to make the considerable investment into HVAC where you have to have ductwork run, residential evaporative coolers can be added into bedrooms, playrooms, living areas, and more within Surprise.
Even outdoor areas can benefit from a swamp cooler. Many of our customers use them on decks, in garages, and in other outdoor living spaces.
Residential Evaporative Coolers
Residential evaporative coolers are sized to fit your unique space. Whether you need one for the whole house or several modular units, there are options for you to explore.
You can begin cooling your home almost immediately. And the added moisture in the air can offer a number of benefits including helping your skin and your respiratory system.
Evaporative Air Coolers
When you have low humidity and high temperatures, you need to focus on comfort – and residential swamp coolers are easy. They can be installed quickly and without any professional help. You can attach them to a water supply or use a water tank so that they can be placed nearly anywhere. As long as there's a power source and the pads can be kept wet, you can enjoy the cool air that is offered anywhere in and around your home.
Portable Air Coolers
Portable air coolers in Surprise, AZ offer a significant amount of convenience. It can be a great investment because you can move them from room to room. Durable casters make it easy to take them wherever you go. This means that if you plan on taking to an RV for the summer, your portable air cooler can come with you.
Commercial Evaporative Coolers in Surprise, AZ
Premier has been offering evaporative air coolers in Surprise and the surrounding areas since 1983. It ensures that there's a sophisticated understanding of the evaporative process so that it can provide you with as many benefits as possible.
You don't have to deal with the maintenance of a refrigerant-based unit. Instead, commercial swamp coolers are heavy duty – and there's a 10-year rust-through warranty that you won't find anywhere beyond Premier. It ensures that you get your money's worth year after year – and with very minimal upkeep.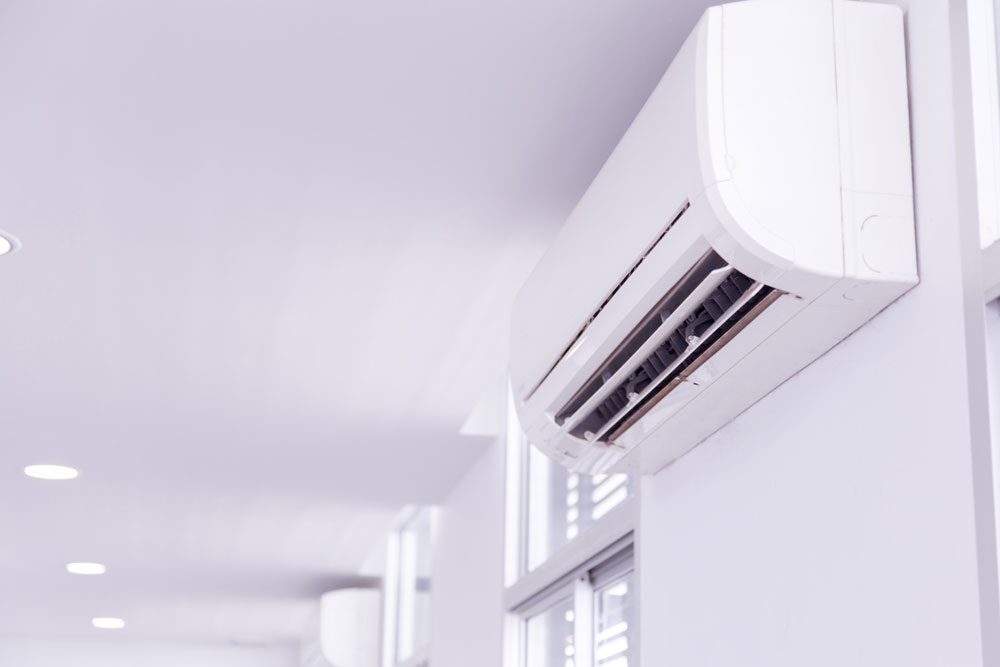 Commercial Evaporative Coolers
Commercial evaporative coolers are built to last. They don't make a lot of noise and they can cut costs on cooling your business. If you have found that your energy bills are high because of always running the AC, it might be time to explore what an evaporative cooler can do – and how much it can save you over the course of a year.
The swamp cooler is designed to work on an open system. You can keep windows and doors open, promoting great ventilation in your workspace. Your employees will love working when they're not exposed to the hot, dry air any longer.
Do You Need an Industrial or Residential Evaporative Cooler in Surprise, AZ?
When you're ready to explore the benefits of an industrial or residential evaporative cooler in Surprise, let our friendly associates at Premier help you every step of the way. We'll help you to determine which unit is best for your individual needs.
Evaporative Cooling FAQs
What is the best way to balance the blower and motor?
The air velocity needs to be controlled so that it doesn't exceed 550 feet per minute to ensure moisture isn't pulled back.
How can the air velocity be controlled?
The motor pulley will allow you to adjust the RPM of the blower.
How do you adjust the RPM?
The motor pulley can be modified so that you can make adjustments to the RPM with ease.
How do you adjust the water flow?
There will either be a valve or clamp on the rise pipe that helps to control the water flow.