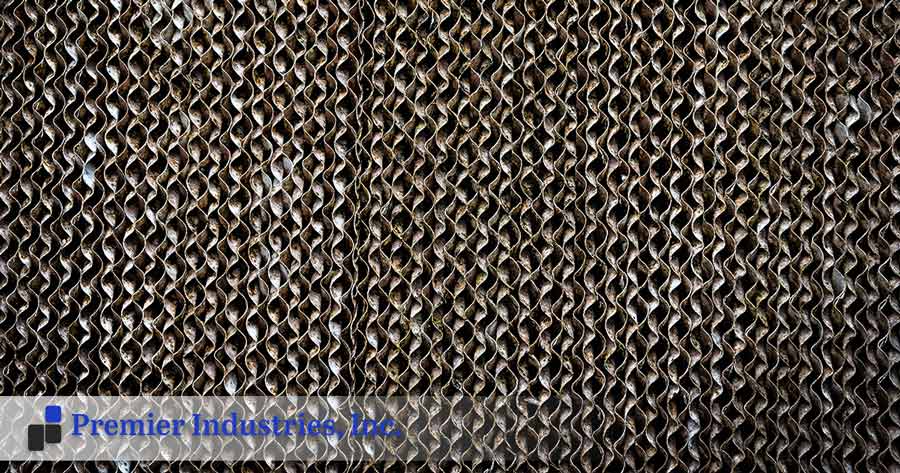 March 31, 2022 9:30 pm
Leave your thoughts
Your swamp cooler depends on pads to keep moisture in the system. These pads don't last forever, so there are a few things you need to know – including what size pad your system takes.
What are Cooler Pads for Evaporative Air Coolers?
One of the most important components of an evaporative air cooler is the cooler pad. The moment you turn on your evaporative cooler, the air is going to blow over that pad. The pad should be kept wet at all times so that your system can complete the evaporative process.
If the pad is damaged, it's not going to work effectively. It can lead to problems with the moisture in the air, the cooling of the hotter air temperatures, and even cause air quality issues.
There are three measurements that you have to be concerned with in evaporative air cooler pads – length, width, and height. Obtaining the right size for the make and model of your air cooler is critical. Too large and it's not going to fit inside of the unit properly. Too short and it's not going to provide sufficient levels of moisture in the air.
You have a source of water that is designed to keep the cooler pad wet. If your pad is sized incorrectly, you may have an abundance of water – and that can lead to premature rusting and corrosion of your unit.
Ideally, you should be changing out the pads once a year so that you get rid of mineral buildup and various foreign matter. If you have hard water, you may want to consider replacing the pad with more frequency.
When you replace the pad, it will improve the efficiency of the cooler and ensure that you're getting the colder temperatures that you depend on.
Benefits of Portable Air Coolers
When it comes to cleaning evaporative air cooler pads, the process can be quite overwhelming if you don't know what you are doing. Some models are easier to work with than others.
Before you start to change out the pad, regardless of what unit you have, be sure you know the size.
You will want to follow a few steps:
Disconnect power
Remove cooling pads
Check the conditions of the pads
Clean or replace the pads
Place pads back into the swamp cooler
Plug the system back in
All that being said, there are a lot of components to worry about.
Portable air coolers are easier to work with. They are meant to offer low maintenance, so the process of changing out pads is easier.
You still have to change out the pads – but the pads are generally smaller and easier to access. Additionally, many portable air coolers have water reservoirs instead of being hooked up to a water source.
On larger air coolers, there may be panels that you have to unscrew in order to access the pads. There are also distribution tubes to be aware of as this is what allows water to reach the pads.
Portable coolers don't have all of that. You simply locate the pad and change it out.
Further, due to the pads being smaller, they're also more affordable. You can often buy packs of pads so that you always have replacements on hand. It simplifies the process so that when you notice that air quality or efficiency isn't what it used to be, you can have the pad changed out within minutes.
Contact Premier Industries for More Information
It can be overwhelming to know what kind of evaporative air cooler pads are needed – and the sizes can vary dramatically. If you don't replace your cooler pads frequently enough, it can lead to various issues. If you need to know more about the right size for your pads or have questions about anything else having to do with evaporative swamp coolers, contact us.
Premier Industries looks forward to helping you with your evaporative coolers so that they run efficiently and keep your space cool and comfortable throughout the hottest months of the year.
Categorised in: Air Coolers
This post was written by admin