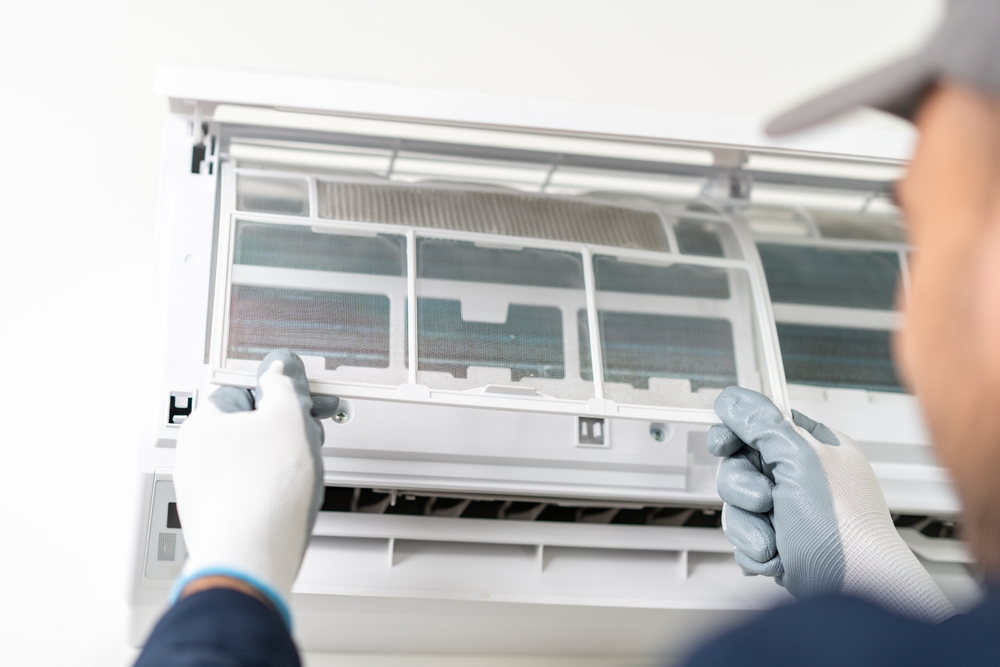 June 8, 2023 9:34 pm
Leave your thoughts
High-quality air in your home is one of the best ways to ensure health and happiness because it ensures your body can function optimally and you can divert resources to more important matters than health issues. People spend a lot of time in their homes, and in confined conditions, the effects of their air will be even more noticeable inside than outside. Hot and dry conditions during the summer months can be especially difficult for those in Phoenix, Arizona. Poor air quality cannot always be seen, so it's easy for residents to push this concern aside. Unfortunately, ignoring air quality can exacerbate respiratory diseases, asthma, allergies, fatigue, and other health problems.
With better air quality practices, Arizonans don't have to put up with stifling conditions any longer, and by being aware of how to improve indoor quality, they can transform their lives. For those looking for indoor air quality solutions, read on to get the best tips for promoting the best indoor environment for individuals, families, and businesses. It's time to take some small steps to improve your wellness.
Why Air Quality Matters
When a home has poor air quality, a range of negative consequences can result. You end up with pollen, dander, dirt, dust, and other contaminants in your air. Not only can these contaminants end up hiking your energy bills and hurting your home's existing heating and air systems, but they can also harm your health. You'll breathe easier when you have better air quality, and you can also sleep better with the peace of mind that comes with clean air.
How to Transform Your Air Quality
With a few simple steps, you can improve your air quality and ensure you breathe the freshest air possible in your home. Don't neglect seemingly small steps because these can make a huge difference. The best part is that you can start forming these useful habits today.
Be a Good Housekeeper
Cleaning your home is often an unwanted chore, but dust and particles can easily build up, so it helps to dust and vacuum two times a week if possible. Changing your daily habits just a little can also help. For example, removing your shoes at your door will ensure you don't spread pollen and dirt from the outside. Wiping off air registers with a damp cloth is also a vital part of keeping your air clean.
Be Choosy About Household Products
Some people use VOCs, also known as volatile organic compounds, which can be found in cleaners, glues, fragrances, and paints. While you may not be able to avoid chemicals like benzene, formaldehyde, acetone, and toluene all the time, reducing your use of these within your house will improve your air quality.
Air Purification
When you aren't sure what the problem causing your air quality is, using an air purifier can help. Similarly, if you have a pet, your pet may cause air quality issues, and because it's too hard to part with a beloved furry friend, an air purifier can reduce the amount of air pollutants circulating through your home.
Test Your Air
Having experts come into your home to test your air can help you better identify what issues are causing you the most problems. A lot of pollution cannot be seen by the human eye. However, some pollutants like radon can increase your risk of conditions like lung cancer. Just because you cannot see it doesn't mean it is not there, so it is often better to have an air quality test done if you have concerns than to ignore the issues just because it is out of sight.
Maintenance is Key
Keeping up with your cooling and heating systems is a must for all homeowners. However, regular maintenance is something people often push to the side, leading to worsened future conditions and poor air quality. Take the following steps to ensure your home is appropriately maintained to promote good air quality.
Change filters in your vents, dryer, air conditioning/heating system, and vacuum to ensure the filters continue to do their jobs and keep your air as clean as possible.

Ensure that dirt, dust, and bacteria do not build up in your air ducts.

Use plants such as lilies or ferns to promote better air through their natural properties and make the load on your filtering systems easier.

If anything isn't working properly, fix it as soon as possible because the sooner you address the issue, the sooner your air will be at its best.
Don't neglect the health of your home's air systems because the more you neglect these systems, the more your air will suffer.
Choose an Evaporative Cooler
Evaporative coolers are a great choice compared to your ordinary HVAC system because these coolers not only provide cooling air but also filter the air, leading to greater air quality. These coolers do not just circulate the same stale air and help you improve your health so that you can do the things that mean the most to you. Evaporative coolers also improve the smell of your home through odor reduction. Plus, they're great at controlling humidity, creating the most comfortable environment around!
Get the Best Indoor Air Quality Services
If you're struggling with poor air quality, you do not have to put your health at risk any longer. It's time to contact experts who can give you better air. Premier Industries, Inc. wants to help you find the best solutions for any concerns about your air quality. We've been in the industry for over three decades, ensuring the best air for all our clients and promoting maximum efficiency. Our evaporative cooling systems are efficient for your energy bills while working hard to maintain the best air quality for your health. We provide individuals and businesses with the tools they need to thrive. Reach out to us today to get an estimate and decide what solutions are best for you.
Categorised in: Air Coolers
This post was written by admin