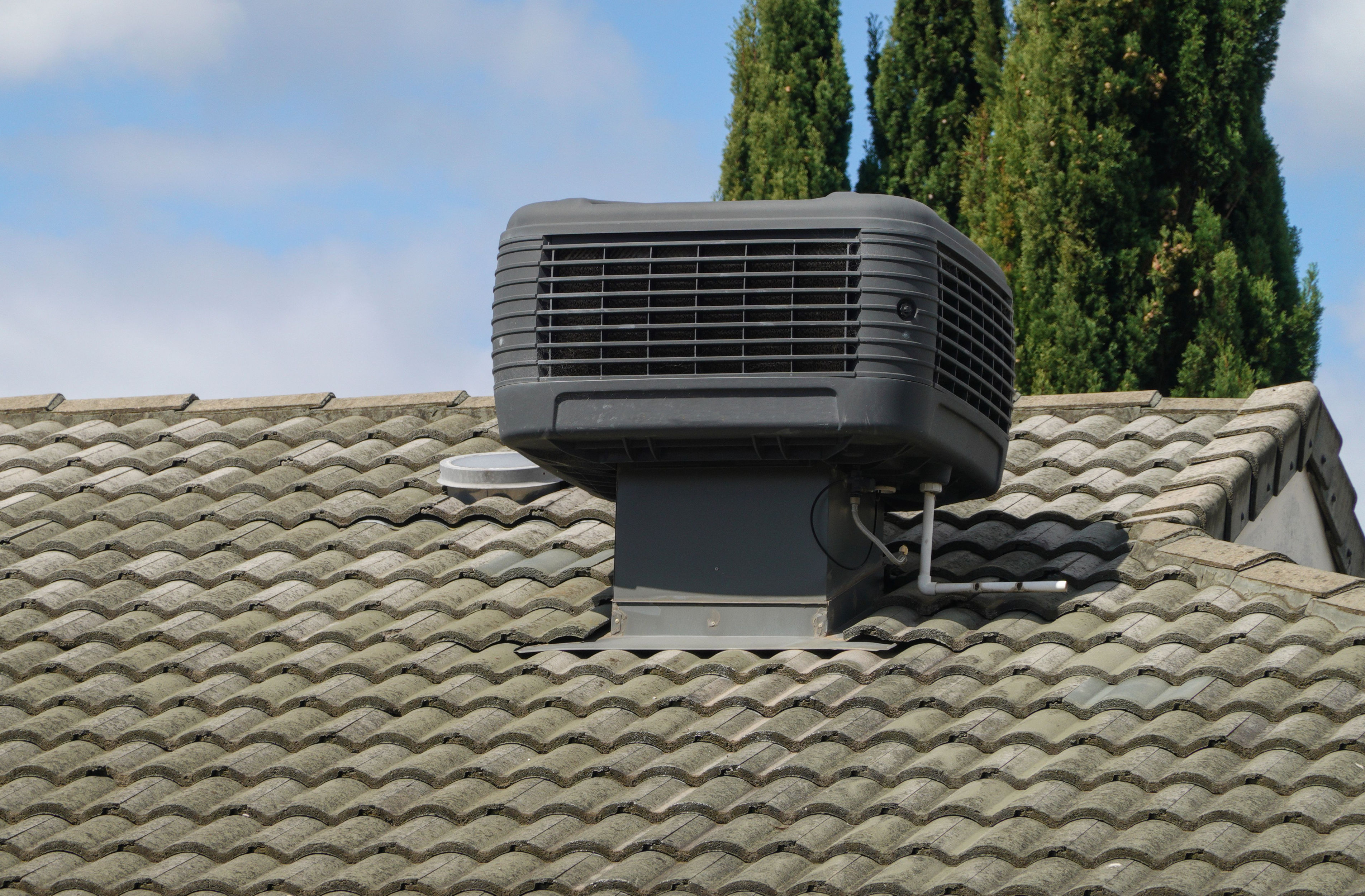 February 14, 2023 11:52 am
Leave your thoughts
It may get very hot in your home. As such, you have to decide what option works best for you. While you could choose an HVAC system, it isn't always the most cost-effective solution. Evaporative coolers can be both affordable and easy to implement.
With so many evaporative coolers on the market, you must find one right for your home.
Why a Swamp Cooler Makes Sense for Your Home
Swamp coolers can cool your home down considerably. Depending on the level of humidity as well as the outside temperatures, you could experience a 20 or 30-degree difference.
The way that evaporative coolers work, air moves over a water-soaked medium that allows the air to be cooled through evaporation. This helps to cool the air while also adding humidity to the air.
As a result, they're known as swamp coolers. Additionally, they are extremely popular in dry, arid conditions.
When the air is too dry, it can pose problems for your skin, allergies, and even the wood inside your home. Adding a swamp cooler to your home provides countless benefits. You only have to decide what cooler is best for your home.
Swamp Coolers vs. Traditional Air Conditioning Systems
Before you can truly commit to wanting a swamp cooler, it's worth looking at how different they are from traditional AC units, also known as HVAC systems.
Swamp coolers work on an open system where you need open doors and windows for airflow. Meanwhile, HVAC systems require a closed system.
Swamp coolers need a water source, while HVAC systems require a chemical substance known as freon.
And there are a few other differences worth noting, too.
Traditional AC systems are expensive – both in installation and energy bills. If you don't have an existing duct system, you'll need one, which can add a few thousand dollars to the installation process. As for energy, the system uses a significant amount – especially when there is a significant temperature difference between the outside and the desired inside temps. Systems can run almost continuously, causing energy bills to skyrocket.
It's also possible to have both a swamp cooler AND a traditional AC system in your home. While you wouldn't run them at the same time, there are times when both have their advantages. When it's hot and dry outside, it often makes sense to save on energy bills and utilize a swamp cooler as an alternative cooling solution.
Considerations When Selecting an Evaporative Cooler
As you explore purchasing an evaporative cooler for your home, you must consider some things. You'll want to review the different types of coolers and decide what you need.
A few things to consider:
The size of space you need to cool

Where do you plan to set up the cooler

Portability

The optimal temperature you want to achieve

Budget constraints
The good news is that there are several different types of evaporative coolers on the market – at least one will be a good fit for your home.
It's important to remember that these types of coolers work well on an open-air system. This means that doors and windows will likely be open. The cooler will be placed in front of the door or window so that you can maximize the airflow.
Some lightweight coolers are portable enough to move from room to room. Meanwhile, larger coolers are also capable of cooling spaces of 2,000 square feet or more.
You'll also find both indoor and outdoor evaporative coolers. This way, you can cool a living room, loft, or even a garage or outdoor seating area.
What's the Right Size Evaporative Cooler?
It's important to choose an evaporative cooler that is adequately sized for your home. To do this effectively, you'll want to measure the size of your room. From there, you can look at the CFM (cubic feet per minute) rating of the evaporative coolers.
At Premier Industries, we also have professionals who will help you choose the right size evaporative cooler. This way, you can be sure that it can properly cool a room without working harder than necessary.
In most instances, a portable unit can get the job done.
You'll want to see what areas of the home should be cooled at once. If you're going to have everyone in one larger room, it may be better to get a larger interior evaporative cooler. Though, if everyone will be spread out between two or three smaller rooms, it may be best to have one or two small, portable units that can be moved around as needed.
Features & Accessories to Consider
Evaporative coolers have come a long way over the years. While they are considerably simpler to use and easier to maintain than HVAC units, they still have quite a few features that you'll want to explore.
Decisions you'll want to make include:
Fiber pads vs. synthetic pads

Noise of the fan

Evaporative cooler covers to protect against outdoor elements

Remote controls

Thermostats to control the temperature
You'll want to weigh cost versus convenience to determine how many features you actually want within your unit.
At Premier Industries, we work to ensure that you can control several components of the evaporative cooler. It allows you to install a cooler quickly so you can begin cooling down your home.
Our goal is to ensure that you have a unit that meets your needs while fitting into your budget. We also offer custom models if you have very specific requirements for your cooler.
When you're ready to choose an evaporative cooler for your home, contact us to help with the entire process.
Categorised in: Coolers
This post was written by admin