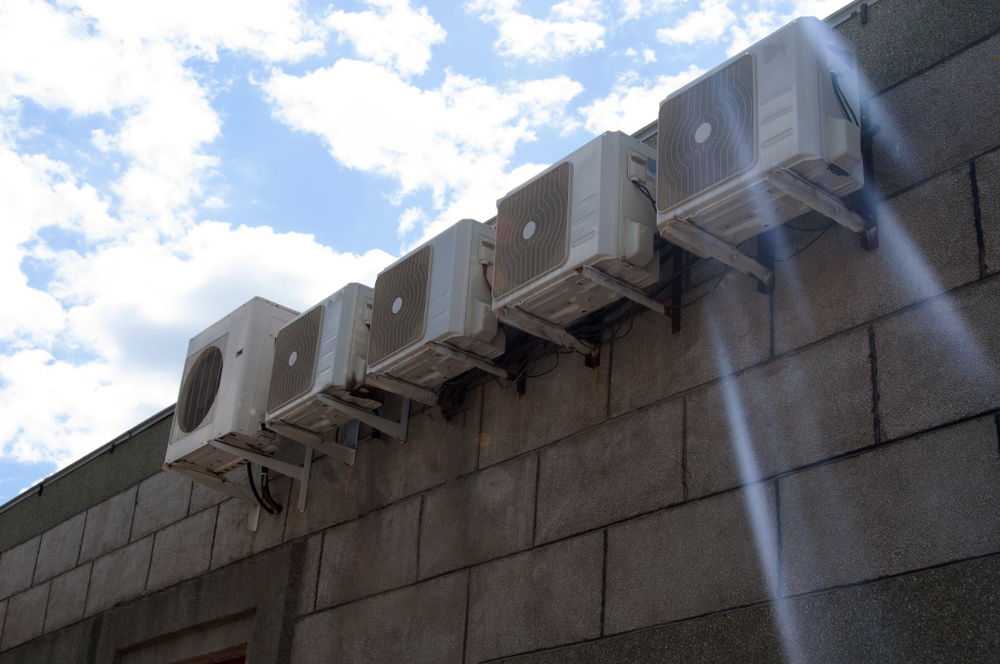 April 21, 2023 3:55 pm
Leave your thoughts
Evaporative air coolers are good for the environment and your overall energy use. They provide cool air, and maintenance is relatively simple. Yet, since this device uses evaporating water to cool a space, is it good enough for you to use in tropical weather?
Know How the Device Works
Evaporative air coolers work by blasting warm air through a water-soaked pad to cool the moisture down so that it blows out cooler air. It's an excellent cooling method and can cost only half of what it costs to run an air conditioner. This makes it an appealing option to many individuals and businesses, as it's a frugal and effective way to control a space's temperature.
Know Your Weather
Tropical weather is often thought of as hot and dry by many. Yet there are climates where the tropical weather is hot and damp or humid. You can use evaporative air coolers in both conditions, but you should know how they work before investing in one.
Hot and Dry Conditions
Hot and dry weather allows both air conditioners and air coolers to shine. The warm air going into the device won't be damp from your space or the weather being pulled into the unit. Instead, with evaporative air coolers, dry air goes through the wet pad and sends out cooler air to keep you comfortable.
Hot and Humid Conditions
If you live in an area where you're looking for a cost-effective air-cooling unit, but it's hot and damp, you can still get an evaporative air cooler. You'll need to learn a bit about managing the moisture levels if your humidity gets too high.
The key is to do what you can to move the air in the room or space with the air cooler. This could mean opening windows or doors enough to create a cross breeze. This way, the air in your room won't get too much moisture in the air.
If the air outside your space has a high humidity level, no amount of cross breeze will take the moisture out of your air. This doesn't mean that your cooler won't work. However, it won't be able to lower the temperature as much as it can in a drier environment.
For people in a mainly hot and dry climate with a few humid days throughout the year, the evaporative air cooler can lower the temperature by as much as 10 degrees. So, if you're having a 90-degree day and it's a comfortable 80 degrees inside, it's doing its job to keep you comfortable.
Try pairing your cooler with a dehumidifier if you want to use your device but can't tolerate the wet air. While the dehumidifier pulls the moisture out of the air, your unit will have dryer air to cycle through the cooler, making it more effective. You can select an energy-efficient model to keep your cooling costs low.
Evaporative Air Coolers Are Great for All Kinds of Hot Weather
No matter how high or low your humidity is, an evaporative air cooler will be the most energy-efficient option. Evaporation is a natural process that requires technology to move air through moisture in a controlled environment.
Know the Value and Benefits of Your Air Cooler
Evaporative air coolers aren't complex machines that require expensive, complicated parts. This means that as long as you take the time to maintain your device, you'll save money on your overall energy usage and parts.
If you need someone to come to your location and service your device, you'll pay less for parts and labor than you would with an air conditioner. You can save even more money if you invest in a portable unit. Simply load it up and take it in for maintenance or repair.
Chemical-Free Cooling
Energy efficiency is a big motivator for people looking for an evaporative air cooler. It's good for the wallet and environment. Another benefit to these coolers is that they don't use anything toxic. The cooling is done without chemical refrigerants, making this a clean machine.
Know What Kind of Evaporative Cooler is Best for You
There are no variations or mysteries about how evaporative coolers work, but they are available in portable and fixed units. The space you have and your expectations from your unit should help you decide which one is right for you.
Portable Evaporative Air Coolers
If you're looking to cool single rooms with the option to move your unit from room to room, a portable evaporative air cooler is a great choice. They can cool the immediate area around you or the entire space.
There's no complicated installation with a portable unit. All you have to do is fill up the water tank, plug it in, and enjoy.
You will also enjoy significant savings when you use a portable cooler. According to Good Housekeeping, you'll want to look at a portable air cooler when you consider the best portable air conditioner for humid climates, the Whynter Dual Hose Portable Air Conditioner. The Whynter model costs anywhere from $500 to over $700, making it a significant long-term investment.
Fixed Evaporative Air Coolers
You can install a unit like a traditional air conditioner in your building or home. These are great for spaces where you want cooling and excellent airflow, like an office, warehouse, or factory.
Make the Right Decision for You
You need to contact Premier Industries, Inc. for all things regarding evaporative air coolers. We can guide you through selecting the proper size, brand, and model for the desired cooling relief.
When you work with Premier Industries, Inc., you work with people who own and operate their businesses in their community. You get over 32 years of experience, hardworking professionals, and reliable service.
We offer only the best from manufacturers like Nortec, Annex Air, and Johnson Controls. So, call 602-997-8754 or get in touch using our online form. Get a cool, comfortable space from the premier experts in the industry today!
Categorised in: Air Coolers, Industrial Evaporative Cooler Maintenance
This post was written by admin